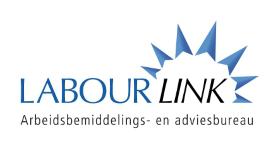 Warehouse Operator, Airport (FT&PT) - Labourlink
Luchthaven Schiphol, NH 1118
Warehouse Employee/ Schiphol Airport


For several leading players in the airfreight / logistics handling at Schiphol Airport, Netherlands, we are looking for enthusiastic, experienced and reliable new team members to add to our TOP CARGO TEAM!
Do you feel, you want to be part of this team, do you think you can have an added value and are you willing to live in the Netherlands, we are looking for you!
You will be working in an international environment where you will find a 24/7 dynamic world were you will be part off. You will be working in day – evening & night shifts planned by our planning department at the airport.
The Job
Your role is to break down incoming Cargo and locate for freight forwarding to various countries around Europe. We have an agreed number of plates (pallets and boxes) to breakdown at the beginning of a shift. Each piece has an Airway bill for identification. We breakdown each plate and ensure all loose boxes are stacked on pallets in layers, each layer containing the same number of boxes. This cargo has to be counted and checked for correct quantities. If something is out of the ordinary you are the one to report it and take care of it to make sure we have a 100% performance on our flight.
Your responsibilities:
Picking and filling orders from stock;
Typical duties include loading and unloading cargo;
Receiving raw materials and products, and picking, packing, wrapping, labelling, and/or shipping products;
Maintain the cleanliness, organization, and safety of the warehouse;
Prepares orders by processing requests and supply orders; pulling materials; packing boxes; placing orders in delivery area;
Contributes to team effort by accomplishing related results as needed;
You need to be accurate, physically fit and with good communication skills.
Your skills:
You perform well under time pressure;
You don't mind getting your hands dirty;
You have a pro-active approach, you think ahead and take actionbefore something causes a delay or a problem;
You are customer minded, after all you are our business cardJ;
You are willing to learn on the job and follow mandatory training;
Experience with a forklift or willing to learn is a plus.
What we can offer you:
We offer a full time position, at least 38hrs per week;
Training & options for personal development in logistics;
Being part of a motivated and high quality cargo team;
A gross hourly pay € 10,40,- & irregularity allowances;
Monday to Friday 00 – 19.00 hrs 100%
Monday to Thursday 00 – 07.00 hrs 115 %
Friday to Saturday 00 – 00.00 hrs 125 %
Sunday to Monday 00 – 07.00 hrs 135 % (till end of shift in the morning)
Bank Holidays 00 – 00.00 hrs 150 %
Assistance for BSN & temporary housing options.
**For the work at the Airport a security screening is Mandatory, ask for the application forms, Lotte@labourlink.nl the process for screening sometimes takes 4 to 12 weeks so the sooner you have the application in the sooner you can start your new job!
We look forward to welcome you, if you are interested in more information please visit our website; www.labourlink.nl or send your resume/CV with a motivation why we need to have you on our team and why you are ready to relocate to the Netherlands to Lotte@labourlink.nl
Are you ready to get started, a new dynamic logsitic job? Make the call...
We look forward to hear from you!