WAREHOUSE MANAGER INBOUND HEALTHCARE (junior m/v) - Suc6! Recruitment B.V.
Heijen, LI 6598
Warehouse manager inbound (junior) m/v
Functiegroep
Logistiek/ transport / inkoop
Regio
Gelderland
 , 
Noord Limburg
Functie omschrijving Warehouse manager inbound (junior) m/v
Are you solution-oriented, decisive and do you want to continuously develop yourself as a professional? We might be looking for you as a 

Warehouse Manager Inbound (m/v) 

Junior applicants are also welcome in this procedure! 

This challenging position is part of an international organization, in an inspiring work environment, focused on Supply Chain Management. Supply chain management is regarded as the highest discipline of modern business process outsourcing and our client is a versatile and innovative leader within this branch. They see themselves as the solution expert that realizes individual, specific expectations of customers in Healthcare. 

What are the tasks and responsibilities you will be taking care of? 
• Analyze the daily operation and continuously optimize the different processes within the
   Warehouse; 
• Monitoring and Reporting of productivity, costs and quality etc; 
• Monitoring the day-to-day business (volumes, same-day-finishing, batch processing etc.); 
• Participate in projects in different roles for existing and / or new customers; 
• Responsible for capacity planning (Staff, equipment, packaging and recourses etc.); 
• Implementing process improvements and changes; 
• Optimize the assembly and warehouse structure; 
• Providing input for the IT set up (warehouse structure, processes, layout, etc.); 
• Responsible for quality (handling, picking, booking etc.); 
• Implementing new processes and new business; 
• Responsible for training operational staff; 
• Providing security and safety in the workplace. 
Functie eisen Warehouse manager inbound (junior) m/v
Tasks and responsibilities for a Warehouse Manager Inbound will include the following duties and responsibilities: 

Hard skills we require to be successful as a Warehouse manager at our client: 
• A relevant education at a minimum of Bachelor level for example Logistics or Supply chain
   management. 
• Good understanding of or experience in a contract logistics environment; 
• Experience with managing and coordinating operations within a logistics / production
   environment; 
• Experience with management reports; 
• Experience with implementing, defining and improving logistics and/or production
   processes; 
• Excellent oral and written profficiency of the Dutch and English language at business level; 
• Excellent knowledge of the MS Office and experience with ERP systems and SAP. 

Soft Skills and competences we require to be a successful as a Warehouse Manager Inbound: 
• Customer and service minded 
• Results-oriented 
• Strongly developed communication skills 
• Analytical and Problem-solving skills 
• Independent and able to take initiative 
• Able to perform 
Arbeidsvoorwaarden
We offer an interesting job in a fast growing organization, with interesting and valuable contacts and expertise in the international logistic service field and an inspiring working environment. Employees are encouraged to take initiative and use of their responsibility that has been given to them. You will be directly employed by our client, where good salary and benefits are included. 

Your offer at our client includes: 
• a Challenging, varying postion
• possibilities to develop yourself. 
• informal, short lines, decisive organization. 
• healthy business, continuously growing. 
• good employment conditions based on knowledge and experience. 
• a premium-free pension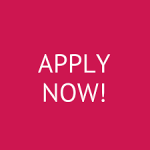 Meer informatie?
(077) 3743 668