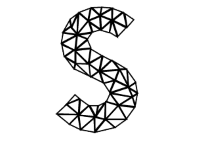 Vrijwilligerswerk: evenement organisator - Startup Funding Event
Rotterdam, ZH 3013
JOIN THE CREW OF ONE OF THE BIGGEST & MOST IMPACTFUL EVENTS IN EUROPE
As you join this team as a volunteer, you'll have real opportunities to create a positive impact on human lives. At Startup Funding Event, we bring together our international team to run an inspiring event that can help other impactful startups and companies grow. Created by the innovation department of Lightning Video Editors and our team at Why Not 3, you'll be part of this amazing giving back organization by sharing impact and innovation in cities around the world.


WHETHER YOU'RE A SOCIAL MEDIA PRO, AN ORGANIZATION TALENT OR A STARTUP ENTHUSIAST EAGER TO MEET MENTORS AND SPEAKERS, WE'VE GOT A ROLE FOR YOU!



Why Join Us?
You can attend our events, exclusive networking drinks, and Thursday drinks for free and have an amazing experience.
You will work at the very heart of the startup community in the Netherlands.
You will meet & collaborate with inspiring entrepreneurs.
You will have a great reference in your portfolio working with some of the largest companies in the world.
You will work with a legendary team.

 
 
We are looking for:
AV, Media, Photography, …
Event managers, helping hands, and people with a mindset to inspire others
Account managers, Commercieel Medewerkers, Summer Sales interns
People that are absolutely obsessed with social media, and love Instagram, Facebook, Linkedin, … And can design things for social media that are beautiful to watch.
People who are absolute wizards when it comes to the back-end of WordPress. Maybe even know some PHP, CSS, HTML, and many more languages. As long as you know how to design a good-looking website, you'll fit right in!
Become part of our ambassador program, and help us out where possible
Are you interested?
We are looking forward to having you on our team. Check out more info & apply online via https://startupfundingevent.com/application/