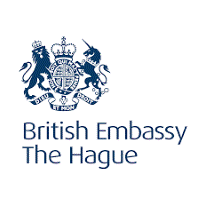 View Vacancy - Security Officer at the British Embassy in The Hague (NLD19.460) - British Embassy
Den Haag, ZH 2514
View Vacancy - Security Officer at the British Embassy in The Hague (NLD19.460)
The British Government is an inclusive and diversity-friendly employer.  We value difference, promote equality and challenge discrimination, enhancing our organisational capability. We welcome and encourage applications from people of all backgrounds. We do not discriminate on the basis of disability, race, colour, ethnicity, gender, religion, sexual orientation, age, veteran status or other category protected by law. We promote family-friendly flexible working opportunities, where operational and security needs allow.
Job Category  
Foreign and Commonwealth Office (Operations and Corporate Services)
Job Subcategory  
Security
Job Description (Roles and Responsibilities)  
Come and join us
The British Embassy in The Hague is part of a world-wide network, representing British political, cultural and business interests overseas. We promote and demonstrate our key values of: Professionalism, Respect and Honesty.
We are looking for a Security Officer in The Hague, to ensure a safe and secure environment for staff and visitors to the Embassy in The Hague and the British Consulate General in Amsterdam.
You will be the welcoming face of the embassy, the first person visitors see when they arrive. Excellent customer service, a friendly and professional manner and strong interpersonal skills are important for this role.
The British Embassy is an inclusive and diversity-friendly employer. We support flexible working opportunities and your Wellbeing.
Main Duties and Responsibilities:
                    

Welcome visitors, including international leaders and VIPs, the public and staff, in a friendly and professional manner;

                    

Supervise access to the building (British Embassy and British Consulate);

                    

Liaise with the local police, municipality and security staff in other Missions;

                    

Supervise access to the Ambassador's Residence during official events;

                    

Supervise security and other work in and around the buildings and staff accommodation;

                    

Monitor the CCTV system;

                    

Check all incoming mail and deliveries;

                    

Carry out security checks in and around the premises;

                    

Carry out official driving duties as required;

                    

Perform other duties at the discretion of the Post Security Officer and Security Manager.
The  job description is subject to changes and may evolve over time and in response to changing circumstances. The role exists as part of a team and all staff are expected to be flexible in supporting colleagues, particularly at busy times.
Essential qualifications, skills and experience  
                    

Proficiency in

 

spoken and written English;

                    

At least 2 years of

 

working experience

 

in a Customer Services

 

/ costumer

 

facing role;

                    

Strong interpersonal skills;

                    

Ability to work effectively and flexibly with others;

                    

Full, clean driving licence;

                    

Excellent IT

 

skills

 

(Word and Outlook).
Desirable qualifications, skills and experience  
                    

A good level of spoken Dutch;

                    

Previous working experience in the field of Security

 

would be an

 

advantage;

                    

Professional driving skills combined with a security background;

                    

Experience working under pressure, or in short term crisis scenarios.
Required competencies  
Managing a Quality Service
Application deadline  
9 September 2019
Grade  
S1
Type of Position  
Fixed Term, Full-time
Working hours per week  
36
Duration of Post  
12 months
Region  
Europe, Eastern Europe & Central Asia
Country/Territory  
Netherlands
Location (City)  
The Hague
Type of Post  
British Embassy
Number of vacancies  
1
Starting monthly salary (EUR) 
2,461.13 gross
Start Date  
1 November 2019
End Date  
1 November 2020
Other benefits and conditions of employment  
The successful candidate will initially be offered a 12 months contract at S1 level. The base salary for this position is € 2,461.13 gross per month, based on a working week of 36 hours. In addition, an 8% annual holiday bonus and a monthly travel allowance are payable. The Embassy currently applies a performance based bonus pay model for local staff.
Applicants must be legally entitled to work in The Netherlands.
The successful candidate will undergo a professional background check; Any job offer is also provisional to a successful security clearance check.
The Embassy encourages a culture of continuous learning. All employees have access to the Civil Service Learning platform which gives access to training to improve job specific skills. Employees are entitled to a minimum number of annual training days.
All applicants must currently hold the independent right to live and work in The Netherlands and be prepared to ensure that right remains throughout the scope of the contract.
Additional information  
Please note that the deadline for applications is 23:55 on the day mentioned in the above field "Application deadline".
We advise you to allow enough time to complete and submit your full application, since only applications completed and submitted before the deadline will be considered.
Please be aware that the deadline for submitting applications is considered to be the time zone for the country where the vacancy has arisen.
Please be advised that the British Diplomatic Missions will not be able to meet the travel costs incurred when travelling to the interview, nor the costs connected with relocation if offered a job.
Please be aware that you will only be able to apply to vacancies for Local Staff roles with the British Government through this official tal.net site (operated by Oleeo). Jobs may be advertised on third party websites, however our adverts will always link back to the official tal.net site. If you complete and send an application through any other site, we will not receive it.