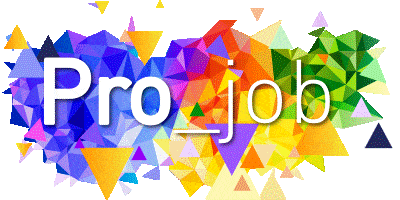 Social Engagement Manager Amsterdam - Projob
AMSTERDAM, NH 1011
Functieomschrijving
Do you have excellent communication skills and are used to working in a cross functional team? And are you looking for a challenging position in which you can fully use your creativity? Then this position of Social Engagement Manager might be something for you!

The Social Engagement Manager is responsible for the creative and strategic content alignment across all global social media channels, from briefing/advising on the creation of content, aligning, and publishing it online, ensuring that the companies brands have a strong and innovative representation on social media channels. The candidate must have a strong hands-on mentality, wanting to roll up their sleeves, tackle challenges and dive into new opportunities.

Position Responsibilities:
Rolling and campaign- based content creation for all global social media channels based on the current strategy per channel, previous learnings and analytics;
Picking up new trends, keeping content fresh and innovative;
Align with content on the website, newsletter and commercial campaigns;
Ensure a sufficient amount of content is available for social media channels at all times;
Share and align content with local marketing teams;
Briefing and managing the creative team (copywriter / designer / photographer) to produce content for campaigns and real-time marketing;
Asset management.

The ideal candidate:
A native to the world of social media;
Creative and up-to-date with latest social media content trends;
Collaborative; able to liaise closely across different levels of the organization;
Flexible; no 9-5 mentality;
Pro-active and hands-on;
Open-minded and resourceful;
Strong aesthetic eye and taste level; strict attention to detail;
Strong communication skills;
Team player;
Responsive and service minded;
In house experience for a global brand, with the ability to work in a highly-matrixed environment.

Requirements:
Minimum of 4 years of working experience in digital media / content creation or in relevant functions;
Experience with lifestyle/fashion brands/consumer industry a plus;
University or similar degree in marketing or communications;
Working knowledge of Microsoft Office programs; Excel, PowerPoint and Keynote;
Fluent in English, both written and spoken form.

Contact
Please note that we agreed with our clients to only introduce them to candidates who already live in or near Amsterdam. Although we understand that you are willing to relocate or commute, we have agreed with our clients not to accept this as an adequate option.

Are you interested in the position and do you have the required skills and experience. Please send us your CV with a short letter of motivation. You will receive an answer from us within 5 working days. For more information please check our website www.projob.nl or call us at 020-5738383. We are looking forward to hearing from you!
Locatie/Standplaats
AMSTERDAM
Bedrijfsomschrijving
The European headoffice of this international fashion & lifestyle brand is based in Amsterdam. The company's style is classic American with a twist. Dynamic, international, and open-minded describes the company's culture at best.
Bezoek www.projob.nl voor meer informatie over de vacature Social Engagement Manager Amsterdam of solliciteer online op de vacature Social Engagement Manager Amsterdam.