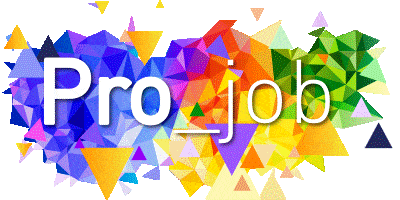 Vacancy Senior Marketing Coordinator Amsterdam - Projob B.V.
AMSTERDAM, NH 1011
Functieomschrijving
Are you a marketeer and a true innovator when it come to exploring marketing opportunities? Do you wish to work for a large International tax company and available until the end of december 2019?

The Marketing Department of this International company is responsible for all marketing and communications including e-mail campaigns, advertising, search engine marketing, PR, social media marketing, market research and internal communication.

Main responsibilities:
- Provide input in the annual strategic marketing plans and set up individual marketing promotion plans with KPIs;
- Be inventive and innovative in exploring opportunities;
- Monitor, analyse and report on campaign results, responses and budgets across all tools and mediums;
- Excel in copywriting and communicating relevant messages and USPs to segmented target audiences;
- Facilitate and provide input for and use market research and statistics to develop market knowledge.

Requirements:
Excellent command of the English language;
Bachelor level of achievement in the work sphere;
Proven senior-level experience in a comparable business;
Computer and CRM skills;
General knowledge of international tax issues is an advantage.

Salary & fringe benefits
Depending on background and relevant work experience, you will be offered a great salary and completed by an attractive package of fringe benefits such as:
- Pension free of premium;
- 8% holiday pay;
- Flexibility with 5.44% Personal Budget.
Contact
Do you recognize yourself in the profile and do you meet the job requirements? Do you live in Amsterdam/Haarlem region? Then please react and send us your CV and short motivation. You can also e-mail welcome@projob.nl For more information check our website www.projob.nl or call 020-5738383.
Locatie/Standplaats
AMSTERDAM
Bedrijfsomschrijving
An Amsterdam-based research, publishing and educational organization in the field of taxation and legislation. Their clientele stems from the Fortune 500 companies, government organizations and multinational firms, amongst others.
Bezoek www.projob.nl voor meer informatie over de vacature Vacancy Senior Marketing Coordinator Amsterdam of solliciteer online op de vacature Vacancy Senior Marketing Coordinator Amsterdam.
€ 3.500,00 - € 4.500,00 /maand