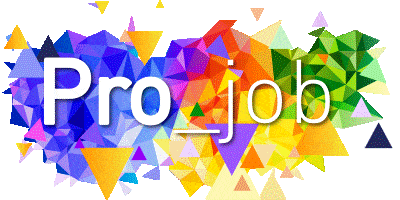 Vacancy HR Advisor EMEA Amsterdam - Projob B.V.
AMSTERDAM, NH 1011
Functieomschrijving
Do you bring HR advisory experience combined with excellent interpersonal skills, sound judgement and critical thinking to contribute to the mission of our client? This is your opportunity if you are a confident, self-managed HR professional ready to make an outstanding long-term contribution!

This is what we offer
Competitive total compensation;
Unlimited development possibilities;
International Human Resource career at a growing company where people have fun while challenging themselves to be the best can be;
A team of colleagues who take pride in and show enthusiasm for their work;
Great secondary benefits, such as pension, health insurance contribution and commuting allowance.

You will be successful when you
Understand the goals and priorities of the business and provide helpful information, coaching and HR expertise to support achieving these goals;
Provide support and advice to employees and managers on questions about HR procedures, employment law, employee relations and performance management;
Build strong relationships with employees, managers and colleagues to collaborate on initiatives that enhance the work environment;
Serve as a trusted partner and advisor on a variety of HR related issues at our UK plant;
Bring ideas and action to enhance the Employer Brand;
Maintain policies, procedures and supplier contracts, in line with current legislation, business philosophy and long term interests;
Support HR administrative tasks as required.

Is this you?
International HR advisory and performance management experience;
Excellent knowledge of UK & NL Employment Law and preferably other EU countries;
Positivity and maturity, with strong listening, communication and relationship building skills across all levels of the company;
Practical and logical; able to analyse and solve problems quickly and keep a balanced view;
Advanced computer skills (Oracle, SharePoint, Excel, MS Office, etc.);
Fluency in English and sound Dutch language skills;
Able and willing to travel internationally on a regular basis (25-30%).

Contact
Do you recognize yourself in the profile and do you meet the job requirements? Then please react and send us your CV and short motivation. You can also e-mail welcome@projob.nl For more information check our website www.projob.nl or call 020-5738383.
Locatie/Standplaats
AMSTERDAM
Bedrijfsomschrijving
Innovative, technical company specialized in conveyor belt systems. From design to installation and customer service: they deliver their work tailor made. The work atmosphere is open, informal and international.
Bezoek www.projob.nl voor meer informatie over de vacature Vacancy HR Advisor EMEA Amsterdam of solliciteer online op de vacature Vacancy HR Advisor EMEA Amsterdam.