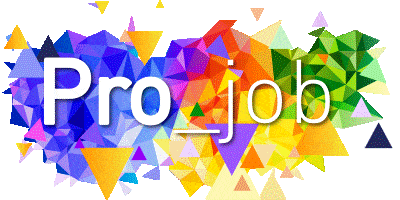 Vacancy E-Comm Merchandise Coordinator TH - Projob
AMSTERDAM, NH 1011
Functieomschrijving
Are you a business performance driven person with a creative mindset and an interest in fashion? Do you have excellent communication skills and are used to working in a diverse international team looking for a challenging position? Then this Merchandise Coordinator position in the E-commerce team might be something for you!

We're looking for E-Commerce Merchandise Coordinator for a big international fashion brand with their HQ in Amsterdam. In this role, you are responsible for providing all-round support to the (Senior) Merchandiser for one of the largest divisions in the company. The right candidate must have a strong hands-on mentality, able to work with different computer programs while providing administrative support where needed.

Responsible are:
Create reports (assortment overviews, content reports) and support traders with developing key seasonal presentations (e.g. buy plans) ;
Support Merchandising Managers / Merchandisers with;
Executing Ecommerce buys (e.g. assist in showroom);
Entering seasonal orders & in-season capsules in SAP;
Tracking product orders and chasing deliveries of samples into the business;
Providing directional input to the content team and studio during creative briefs for style guides, looks, features, promotions, newsletter;
Liaising with key stakeholders to ensure availability of digital assets (image, copy, price) prior to product launch on website ;
Conducting weekly trade meetings and following up on agreed actions / initiatives;
Monitor online product pages for seasonal styles and ensure accuracy with regard to how products are displayed;
Conduct ad hoc analyses (e.g. competitor analyses) and activities related to Ecommerce projects;
Rotate with other Merchandise Coordinators from other divisions and follow internal training programs to accelerate the knowledge acquirement.

Requirements are:
Basic understanding of Ecommerce;
Product knowledge;
Communication skills;
Analytical in mindset;
Attention to detail;
Project management skills;
System skills (Microsoft office, Excel, PowerPoint);
Commercial awareness;
Problem solving skills.


Contact
Please note that we agreed with our clients to only introduce them to candidates who already live in or near Amsterdam. Although we understand that you are willing to relocate or commute, we have agreed with our clients not to accept this as an adequate option.

Are you interested in the position and do you have the required skills and experience. Please send us your CV with a short letter of motivation. You will receive an answer from us within 5 working days. For more information please check our website www.projob.nl or call us at 020-5738383. We are looking forward to hearing from you!
Locatie/Standplaats
AMSTERDAM
Bedrijfsomschrijving
The European headoffice of this international fashion & lifestyle brand is based in Amsterdam. The company's style is classic American with a twist. Dynamic, international, and open-minded describes the company's culture at best.
Bezoek www.projob.nl voor meer informatie over de vacature Vacancy E-Comm Merchandise Coordinator TH of solliciteer online op de vacature Vacancy E-Comm Merchandise Coordinator TH.