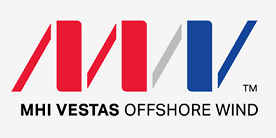 Tooling Engineer - MHI Vestas Offshore Wind The Netherlands B.V.
IJmuiden, NH 1976
Do you have experience with and knowledge of tooling and equipment, and are you looking for an opportunity to apply your know-how in an international organisation?

MHI Vestas Offshore Wind is currently looking for a new Tooling Engineer to join our Tooling Team. You work location will be either Ijmuiden, NL, the Isle of Wight, UK, or Nakskov, DK, depending on your residence.

Tasks & responsibilities: 
As Tooling Engineer, you are expected to identify improvements within tooling (cost and tact time) and identify and fulfill process requirements.You will be part of the Tooling Team supporting the Production Engineering Department across different manufacturing locations. 

You will be responsible for continuously improving and optimising the tooling to deliver a stable manufacturing process, including writing the appropriate technical documentation (e.g. TRS, TPS, user manuals). Other tasks include:
Accountable for safety in own area

Support the development and delivery of business cases for new/improved tooling

Write and maintain Tooling Requirement Specifications (TRS) for special tools and equipment and Tooling Purchase Specifications (TPS) for standard tools and equipment used within the blade manufacturing environment

Maintaining the relevant knowledge of (local) legislation and standards with the development of tools and equipment

Creating new tools and equipment in our EAM system (AX)

Support and participate in Design Reviews of new tooling and equipment

FAT and SAT of new tooling and equipment

Maintain high safety standards and work with the HSE Department to report incidents and manage risks out of the process
Skills & experience: 
We are looking for a flexible colleague who is able to keep the overview even during hectic periods. You are detail-oriented and structured and have a great understanding of safety and quality processes and reporting. Besides that:
you hold either an appropriate engineering degree (preferably mechanical engineering) or have significant experience with the requirements/specifications of tools and equipment in a manufacturing environment;

you can identify customers and their needs and prepare the appropriate technical documentation;

you have good understanding of (local) legislation and standards with respect to tooling and equipment;

you are a team player who understands how to work in line and matrix organisations;

you can use Microsoft Office, especially Word and Excel;

you have good English skills.
About us:
Established in April 2014, MHI Vestas Offshore Wind is a joint venture between Mitsubishi Heavy Industries (MHI) and Vestas Wind Systems A/S. Our vision is to be a leading player in the offshore industry by co-developing offshore wind as a financially viable and sustainable energy source to benefit future generations. An international organisation with +3000 employees and HQ in Aarhus, Denmark, we also have offices in the UK, Netherlands, Belgium, Germany, Taiwan, Japan and the USA.

Join us if you...
...would like to work in an international and ambitious company where we work shoulder to shoulder every day to become the global leader in the offshore wind market. You will be part of a dedicated team in an organisation characterised by being ambitious, innovative and professional.
We offer you:

Great colleagues that support each other and work together

Excellent opportunities for professional and personal development

The opportunity to join a dedicated and talented team

Apply now!
We're already looking forward to hearing from you. In case you have questions about the position, please contact Director, Production Engineering, Edgar Suselbeek, on +45 5221 6525.
Your primary work location will be either Ijmuiden, NL, the Isle of Wight, UK, or Nakskov, DK, depending on your residence. Please note that applications are handled on an ongoing basis. So, please send your application and CV as soon as possible using the link on this page. We treat all inquiries confidentially.