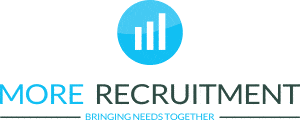 Telematics Sales Manager - More Recruitment B.V.
Rotterdam, ZH
Functieomschrijving
Our Customer delivers Telematics solutions that blend ground-breaking innovations and practical features to solve business problems though out the cold chain - helping the industry achieve transformative results.
With greater cold chain visibility and intelligence, customers can make faster, data-driven decisions to help them improve the effectiveness, efficiency and sustainability of their supply chains with increased speed and agility.
The benefits of a more integrated system include better predictability and intelligence, which can lead to improved supply chain efficiency, reduced product spoilage and decreased cargo losses.
Come join us on this exciting journey and help us change the shape of our industry forever.
The Telematics Sales Manager will be responsible for working with a prioritised client list to provide thought leadership, sales and consulting services to key stakeholders regarding Carrier's Telematics platform solutions. Critical to the success of business development and sales, the incumbent will be required to build strong relationships with targeted clients and new accounts.
The incumbent will need to develop an Industry focused strategic plan to ensure there is pro-active participation by establishing thought-leadership and industry transformation notoriety, the Telematics Sales Manager will thereby build credibility with very large targeted clients and projects, along with "C" suite executives.
The role has responsibly for revenue and will carry a sales quota.
Working with sales managers and subject matter experts from all Carrier divisions will represent the range of Solutions (hardware, software & core services)
The Telematics Sales Manager will lead the client's planning cycle and adopt a consultative/consulting approach to the ensuring a client's needs and expectations are met.
Provide pre-sales / business development activities by driving awareness of industry transformation and opportunities for business process improvement with the use of Carrier solutions.
Sales planning, forecasting, pipeline reporting.
Verifying program data integrity is maintained and validated
Constructing Cold Chain Analytics reports for a variety of customer types
Training internal and external customers
Deploying and maintaining proprietary tools to support programs
Functie-eisen
10+ years industry experience in Iot with comprehensive business background.
Bachelor's degree preferred
A passion for presales & significant experience in technical consultative engagement.
Experience "Leading" customer engagements whilst maintaining commercial acumen.
Ability to effectively communicate at multiple organisation levels - target C-Level, Architectures, IT Managers, etc.
Ability to work, plan & execute multiple engagements in parallel & achieve positive outcomes.
Sollicitatieprocedure
Mike Lindhout
mikelindhout@morerecruitment.nl
+31(0)6 219 564 39