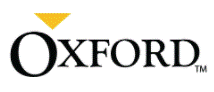 Technician Microbiology (Farma / GMP) - LabResource Rotterdam
Leiden, ZH 2312NA
Leiden
Organisation
Janssen Vaccines & Prevention is a leading biotechnology company developing vaccines against infectious diseases. LabResource has been elected as their top supplier for the second year in a row and has been contracted to recruit for this position.


Job description

As Technician microbiology you are Responsible for independently carrying out tests on samples of raw materials, intermediate and end products for release or stability studies. In addition you perform all necessary administrative actions that are necessary for the approval of products and raw materials.
Tasks and Responsibilities:
Performing Microbiological analyses according to GMP / GcLP guidelines;
Other tests for the water systems (TOC, Conductivity and nitrate) ;
(Independent) assessment of the result obtained, in case of deviations report these to the lab head of microbiology or QC manager;
Administrative processing of results and regulations (in LIMS);
Contribute to the optimization of analysis methods, test validation, suitability testing and work processes;
Participation in projects;
Inventory administration and placing orders for laboratory supplies;
Assessing the implemented provisions;
Writing and working on deviations (including OOS);


Job requirements

For this position we are recruiting laboratory professional with the following background:
MLO of Bsc level with microbiology specialization;
MLO candidates: min 4 years in pharma/GMP regulated environment (or other quality system)
BSc candidates min 2 years relevant experience
Relevant and recent practical microbiological laboratory experience is desirable;
Bioburden,Endotoxin, Clean streak for the identification of micro-organisms,Growth promotion test
Environmental monitoring of cleanrooms and water systems
Knowledge of GMP;
Knowledge of safety regulations;
Knowledge of MS-Office and LIMS;
Work accurately, accurately and efficiently;
Proactive / initiative, independent and result oriented;
Good communication skills in word and writing (Dutch & English;
Teamwork (collaboration);


Offer

Contract: 1 year, via LabResource, realistic long term perspectives
Salary: ranging from €2500 - €3600 gross monthly
Hours:full time 32 hours discussable
Holidays: 25+12
Region: Leiden
Vacancy for an experienced Technician Microbiology with a solid background in Farma
LabResource is het grootste laboratorium recruitment bureau in Nederland, gespecialiseerd in uitzenden, detacheren en werving & selectie binnen: Quality Assurance / kwaliteitszorg, research en development, product ontwikkeling, laboratoriumcoördinatie en management, procesvalidatie en optimalisatie.
Vacatures waar wij voor werven zijn onder andere: laborant, analist, quality Assurance officer, laboratoria manager, R & D medewerker, applicatie specialist, organisch/ synthetisch technician, science / wetenschappelijk medewerker, technicians. Vakgebieden zijn onder andere: biochemie, life science, moleculair biologie, analytische chemie, petro chemie, microbiologie, biotechnologisch, scheikunde, organische chemie, synthese, voedingsmiddelen, farmacie, petrochemie, milieu chemie, scientific sales, geur en smaakstoffen, klinisch/medische chemie, medical devices, food & nutrician.


Interesse
Interesse, klik op de solliciteerknop om direct te solliciteren. Ook kun je telefonisch contact opnemen met LabResource via T.: 020 - 406 9750 of een CV per e-mail toesturen naar tremijn@labresource.nl




ranging from €2500 - €3600 gross monthly