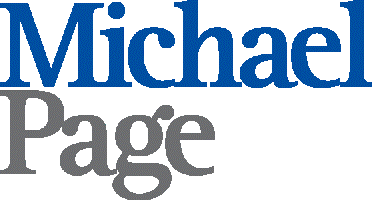 Teamlead Financial Control - Michael Page International Netherlands SA
Utrecht, UT

You are responsible for collection, consolidation, of financial data by means of accounting, analysing, budgeting an financial reporting by using the applicable (sub) systems effectively and in line with budgets, standards and procedures, to ensure accounting information is accurate, complete and up-to-date.

Client Details

Mammoet's Holding has a healthy ambition to continuously professionalize and streamline their Finance function. You will be part of the Finance & Control team supporting senior (financial) management and Mammoet's Board. You will work closely with experienced senior management, exposing you to a steep learning curve and providing you with a platform for further growth within their international company.

Mammoet needs people who have a clear affinity with Finance & Control in combination with an interest in heavy lifting and transport industry as well as with the industry segments served by Mammoet, excellent analytical skills and above all a strong personality which enables them to have impact. Since you have to deal with more senior management within the various disciplines of Mammoet you have to be able to present your conclusions in a confident and professional manner.

Description

On behalf of Mammoet, we are looking for a Teamlead Financial Control. In this position, you will manage the team that is in charge of the financial administration of several legal entities. You'll secure the correctness and completeness of the administrations, in line with the rules and procedures stipulated in Business Support Framework (BSF) and the Finance Manual. Next to this you are able to provide advice to (senior) management based on your knowledge and understanding of the assigned entities. Moreover you oversee the bigger picture whilst staying in control. When the situation requires so, you have the capacity to act decisively and use your relationship and personal power to convince stakeholders about the way forward. Last but not least you are the expert in sharing and securing in-depth knowledge about the legal entities to the GL Accountant.

You are responsible for the collection and consolidation of financial data by means of accounting, analyzing, budgeting an financial reporting by using the applicable (sub) systems effectively and in line with budgets, standards and procedures, to ensure accounting information is accurate, complete and up-to-date.

As a teamlead you prepare the Monthly Report, also you will manage 'ad hoc' topics the team faces and divide them among the team when they are of general nature. Furthermore you support the Financial Controllers when it comes to cost control in relation to salaries and bonuses. You will work along with the Tax department and Tax accountant to determine and record the (deferred) tax position of the Dutch Fiscal Unity. From your general role you oversee NCPI's as well. In terms of KCI reporting you approach the team to further improve the outcomes.

In short, the main responsibilities of a (Teamlead) Financial Controller are:

the correctness of the financial administration
being in charge of the planning and forecasting cycle of your company(ies).
aligning with all internal and external stakeholders involved.
the analysis of the KCI Dashboard, and leading the actions to follow up on improving the outcomes.
securing the internal and external procedures by delivering all required BSF documentation.
managing the day to day operation of the financial team consisting of a finance controller and two GL-accountants

Profile

A successfull candidate masters the following key skills:

Accounting, advanced understanding of principles
Reporting, advanced understanding of principles
(sub)systems, advanced experience, especially SAP FI/CO and SAP BW
MS office suit, advanced experience
English, fluent proficiency verbal and written
Ability to work in a team environment
Ability to work under pressure and meet deadlines
Strong personality and well developed communication skills

The following education and experience is essential to succeed in this job:

Preferably Master Degree in Finance or Economic discipline
Proven working experience as a finance controller
At least 5 to 10 years of overall accounting and finance experience
Experience with maintaining contacts with other departments in a technical, operational company
Preferably experience within project organizations and international environment

Job Offer

Our client offers you a good annual salary (max. 70.000 a year) depending on experience of the candidate + a bonus (around 5%). In this organization you will have great (international) career opportunities and numerous possibilities to develop and grow, both professionally and personally.