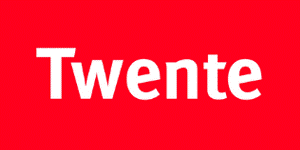 Tax and Transfer Pricing Manager - Twente
Enschede, OV 7521
For their office in Oldenzaal, Rosen Group is looking for a Tax and Transfer Pricing Manager who will report to the Global Head of Tax and Transfer Pricing.
Functie omschrijving
The Tax Manager will assist and support the Regional Vice President, Finance Manager, HR and Operational Teams in all subjects / issues within the tax, transfer pricing and eventually legal area specially in the following areas:
Direct Taxes: Income Tax, WHT;

Indirect Taxes: VAT, GST, Sales Tax;

Tax compliance' validation and calculations;

Local (State / Municipal)' taxes review;

Tax reporting and Effective Tax Rate (ETR) calculations;

Transfer Pricing OECD/BEPS,

Tax audits;

Inter-Company Agreements ect.

Assist with the tax provision process, local GAAP and IFRS reporting;

He/She will be the direct link between Regions and Corporate Tax in all matters under his/her responsibility;

The role will be focused mainly on Europe: Netherlands, Germany, UK, Norway, Denmark, France, Switzerland; Africa: Algeria, Libya, Tunesia, Nigeria, Congo, Angola; India, Eastern Europe: Ukraine, Russia, Kazakhstan, Uzbekistan;

Based in the Netherlands (Oldenzaal area);

Reporting directly to the Global Head of Tax and Transfer Pricing in Rosen Swiss AG, HQ, and dotted line to Finance Manager Region Europe.
Functievereisten
At least 5 years strong Global / International Tax experience and familiarity of tax issues for a multinational company operating globally;

Transfer pricing experience (especially knowledge with new International Tax Regulations OECD/ BEPS);

Corporate tax experience: income tax calculations, VAT, strong experience in ETR calculations, IFRS for SME;

Experience in treatment of withholding tax levied in third states and experience in calculating object exceptions;

Big 4 background and experience in industry;

Self-starter, and independent, able to effectively manage multiple projects and priorities simultaneously;

Team oriented;

Ability to communicate and interact with cross functional teams;

Good understanding of financial, tax planning and reporting, as well as accountancy is required;

Legal background / knowledge will be a plus;

Experience on Direct and Indirect taxes is required;

Willing to travel around desginated region (40% travel request).
In addition candidate must be able to work with significant autonomy and demonstrate clear initiative, strong and concise communication along with being comfortable working in both English and Dutch.
This role may be suited to someone who had already gained experience in the big 4 and now working in a tax department in the industry.
Aanbod
An open culture which promotes and inspires a highly committed and dedicated team to deliver world-class products & services to our customers. We have flexible working hours which helps to balance work and family life.
If you are interested working in an environment where collaboration is valued and innovation is recognized – don't hesitate to explore your opportunities at ROSEN.
We offer excellent benefits related to training, retirement scheme and a bicycle plan to support a healthy lifestyle. Furthermore, our employees have the opportunity to develop themselves and to grow within the ROSEN Group.
Bedrijfsprofiel ROSEN Group
ROSEN is a leading privately owned company that was established in 1981. Over the last 4 decades, ROSEN has grown rapidly and is today a worldwide technology group that operates in more than 120 countries with over 3300 employees.
ROSEN offers sophisticated and highly innovative products and services to the oil and gas and other engineering industries. ROSEN is an extended team of people with a passion for technology and innovation. We are always looking for young professionals as well as experienced employees.
Our ongoing organic growth results in career opportunities and gives our employees chances for further development and added experience.
---
Klik op de solliciteerbutton voor een baan bij Rosen Group in Twente!
Meer vacatures in Twente vind je op www.twente.com/vacatures