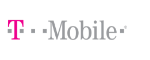 T-Mobile – Manager Accounting Operations – Den Haag - T-Mobile
Den Haag, ZH 2521
As a Manager Accounting Operations you are working in the department of Functional Finance and report to the Director Functional Finance. Functional Finance covers the areas External Reporting, Accounting Operations, Tax, Treasury and Internal Risk & Control. The role of Manager Accounting Operations requires to oversee the entire business, uses knowledge of the industry as well as commercial understanding to drive performances of the functional area. The job has full management authority in the area of accounting operations. This entails setting employee performance targets, completing performance appraisals of team members, recommending salary decisions, being involved with recruitment and termination decisions.
Complexity:
The job encounters complex operational problems. The job looks beyond existing procedures and own functional area to solve these problems. The decisions to use certain solutions are guided by resource availability and functional objectives.
Impact:
The job impacts by revising as well as implementing business plans and the relevant accounting thereof. In addition, the job provides inputs to the strategy of the company and the department. Therefore, the job has an impact on company and departmental results. The job has an impact by contributing to the functional/departmental strategy
Tasks and Responsibilities as a Manager Accounting Operations
Responsible for complete, accurate and timely accounting ledger and subledgers based on agreed procedures and timelines for month end closure
Ensures compliance with relevant international accounting standards
Ensures monthly balance sheet reconciliations
Supports auditor during audit procedures
Responsible for effective internal control procedures in area of responsibility
Supports composition of VAT reports, CIT reports and annual accounts
Monitors operational cash flow (OFCF)
Ensure compliance with complex IFRS and local regulations.
Dealing with multiple deadlines with changing priorities.
Build new department, embedding the new roles/segments in the (Finance) organization.
Initiate and support implementation of Robotics in Accounting Operations.
Tasks and Responsibilities Accounting Operations Department
Ensures efficient and compliant accounting operations of all financial transactions for T-Mobile NL Holding and its subsidiaries. Accounting Operations ensures an effective and efficient month end process.
Ensures complete and accurate monthly, quarterly, half-year and yearly financial figures for consolidation purposes to Deutsche Telekom reporting (General Ledger, Accounts Receivable, Accounts Payable, Asset Accounting, and banking).
Ensures all transactions being processes according to the guidelines of international IFRS accounting standards, Deutsche Telekom group accounting and reporting guidelines.
Accounting Operations liaises with areas like External Reporting, Corporate Control, Business Control, Treasury, Tax, and Internal Control. Accounting Operations also liaises with all business areas. Within DT, Accounting Operations liaises with DT Accounting.
Accounting Operations supports audit reviews and supports the composition of the annual accounts and various internal and external reports to various stakeholders.
Skills & Education
A Master degree in Economics with a postdoctoral degree in Accountancy
Minimum of 10 years' experience in Accounting with considerable time in a finance management position
Ability to communicate and report to executives on material topics
Proven track record of initiating and implementing complex accounting and business projects
Ability to work with SAP
Excellent understanding of IFRS standards and accounting policies and procedures.
High communicative skills in Dutch and English
Able to steer teams and manage project teams
For more questions, please contact Eline van der Stee at 06-18913541 or via eline.vdstee@greenbergnielsen.nl