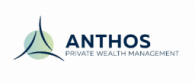 Support Officer Digital PlatformsSupport Officer Digital Platforms - Anthos Private Wealth Management
Amsterdam, NH 1081
Support Officer Digital Platforms

Organisation
COFRA Holding AG is the holding company for a privately-owned group of companies located in Europe, North and Latin America and Asia. COFRA Holding is a family-owned and -managed group of companies mainly active within Retail, Real estate and Private equity investment management. The COFRA Group companies have a 175-year tradition of acting sustainably in business, and the shareholders have clear intentions that their companies should act as good corporate citizens and act responsibly in all the communities in which they operate. Each of the Group businesses operate independently while upholding the mission and values that bind the COFRA Group together.

Anthos Family Office is part of COFRA Holding AG and is an international family office providing professional advice and (tax, legal, financial) services to members of the Brenninkmeijer family and associated companies.

The role
We are expanding our global team in Amsterdam and are looking for a Support Officer. In this role you will support clients who use Anthos Digital Platform (ADP), handle the day-to-day operations of Anthos Payment Support (APS) and open and close accounts for clients at partner banks. You will be the main point of contact for colleagues regarding ADP and APS. We are looking for someone who can work independently, takes ownership and is accountable. You know when it is critical to engage internal stakeholders to ensure alignment of approach.

Main responsibilities

Supporting clients who use the Anthos Digital Platform (ADP):

• First line support, dispatch of support cases to specialist colleagues
• Monitoring progress
• Analysing cases, detecting and implementing possible improvements
Controlling and monitoring Anthos Digital Platform (ADP) and day-to-day operations of Anthos Payment Support
(APS) and accounts for clients at partner banks:

• Preparing, opening and closing client accounts at partner banks
• Aligning with Client Advisors and Client Advisor Assistants
• Updating changes in TRAX (internal system)
• Solving issues, flagging, posting and securing improvements to both Anthos Digital Platform and the payment process (by automation, improving processes etc.)

Manually executing tasks that cannot (yet) be automated such as technical checks and monitoring static data

Skills and experience
Besides a Bachelor's degree and knowledge about Digital Payment Platforms, we feel that your personality and mentality are equally important. We are looking for someone who takes ownership of his/her work and is eager to learn and improve. You have a hands-on mentality, because in this role you will deal with a versatile work load.

This means:

Bachelor (HBO) level: Mathematics, Information Management, Economics, Econometrics, Artificial Intelligence or other related field
Fluent in English and Dutch
Strong commitment to own work, collaboration and achieving (team) objectives; a true go-getter mentality. You set high standards regarding the quality of products and services and act accordingly through continuous improvement and a structured way of working.
Communication and influencing skills: you are able to convey thoughts and express ideas effectively in individual or group situations; you establish relationships with people easily, develop and maintain a network of contacts.

If you are up to the task we would be happy to get in touch with you!
Apply now by using the 'Apply' button.

Agency calls are not appreciated!