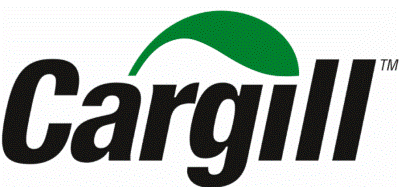 Supply Planner - Cargill
Schiphol, NH 1117
Supply Planner
-
SAS00718
Want to build a stronger, more sustainable future and cultivate your career? Join Cargill's global team of 160,000 employees who are committed to safe, responsible and sustainable ways to nourish the world. This position is in Cargill's food ingredients and bio-industrial business, where we anticipate trends around taste, nutrition and safety to innovate and provide solutions to manufacturers, retailers and foodservice companies. 
JOB PURPOSE AND IMPACT
The Supply Planner II will contribute to coordinating long-term supply chain strategies across networks to address capacity issues and production location decisions in support of business goals. In this role, you will monitor key integrated business planning performance indicators, cost-to-serve performance data, and help coordinate our cross-functional work teams to meet high customer-service standards.
KEY ACCOUNTABILITIES
Create requirements plan and long-term supply plan for assigned product(s) and location(s) as input for the integrated business planning cycle.

Participate in setting inventory planning metrics targets.

Develop gap coverage plans during inventory shortages.

Generate and execute cycle stock and safety stock plans for the assigned product or location, using the approved supply plan inputs.

You will work under general supervision and independently solve moderately complex issues while referring more complex problems to a higher-level staff.

Other duties as assigned
MINIMUM QUALIFICATIONS
Bachelor's degree in a related field or equivalent experience

Minimum of two years of related work experience

Other minimum qualifications may apply
PREFERRED QUALIFICATIONS
Bachelor's degree

Experience in supply and inventory planning
Our Offer
In return for your expertise and commitment, we will provide a fast paced stimulating international environment, which will stretch your abilities and channel your talents. We also offer competitive salary and benefits combined with outstanding career development opportunities in one of the largest and most solid private companies in the world. 
Interested? Then make sure to send us your CV and cover letter in English today.
Follow us on LinkedIn: https://www.linkedin.com/company/cargill
Functie
Supply Chain Management
Primaire locatie
Netherlands-ZE-Sas van Gent