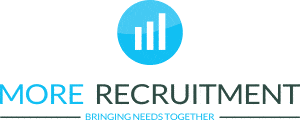 Supervisor Warehouse - More Recruitment B.V.
Venlo, NB
Functieomschrijving
Would you like to work for a fast growing international company in the Medical Devices?
Job Objectives:
Helping surgeons treat their patients better
Operational control and technical responsibility for all employees in the Shipping divi- sion
Ensuring the timely and punctual dispatch of our goods in the EMEA region
Active participation in the attainment of goals in the Materials division
Duties and Responsibilities:
Control of the daily operative routine
Contact person within the division for procedural and operative topics
Ensuring compliance with packaging and transport standards as well as legal require- ments and guidelines (e.g. hazardous goods)
Continuous improvement of shipping-related processes
Participation in the preparation of user requirements
Preparation and communication of division-specific key figures
Regular coordination with the other supervisors in the Materials division as well as the Transport Logistics EMEA and Customer Operations divisions
Verification of compliance with existing processes and their continuous improvement
Regular training of existing employees and induction of new employees
Functie-eisen
Education and Professional Experience:
Successful completion of training in the fields of logistics/freight forwarding or equiva- lent qualification
Several years of professional experience in the storage sector or a comparable activ- ity
Leadership experience and skills are preferable
General Requirements:
Good knowledge of standard MS Office applications
Very good knowledge of English
Results-oriented, structured approach to work
Strong sense of responsibility
Assertiveness
Specific Requirements:
Further training as logistics specialist desirable
Good knowledge of logistical processes
Good business knowledge
SAP knowledge (Modules MM, SD) advantageous
The activity includes the regular movement of loads with weights up to 10 kg (female workers) or up to 25 kg (male workers)
Locatie
Venlo
Arbeidsvoorwaarden
All based on experience en seniority.
Sollicitatieprocedure
Brian Grunwald
briangrunwald@morerecruitment.nl
+31 (0)6 212 753 53