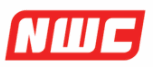 Sr. .Net developers for next gen banking software (C#/Amsterdam/85K/30% ruling) - NWC B.V.
Amsterdam, NH 1062
As a Sr. .Net developer you will be responsible for designing and developing new software for the private banking system. They use agile development (Scrum)methodologies in conjunction with the latest technologies, such as: Rest/Restfull, Microservices, Docker, Entity Framework etc. You will be part of an international team of developers, working closely together with the business analists, scrum master and test team.
Requirements
At least 10 years of experience in .NET developing
Experience in developing, releasing and maintaining software
Experience with back-end applications
Experience with RESTful services (REST)
Knowledge of Docker / Microservices
Design Patterns
The ability to work together during projects
Speaking, writing and reading ability in English
Knowledge of Agile working methods
Highly motivated to learn and share knowledge
Precise and detail-oriented
About the company
Located just outside of Amsterdam city center, this 35 year old software house is specializing in developing banking software systems. For their private banking software department they are looking for .Net developers to develop the next generation systems using the lastest Microsoft technologies. The company's software is implemented worldwide with numurous banks. The working environment is informal and there is plenty of room for growth. The highly trained, mostly international staff continually develop innovations and are therefore ahead in the sector. Due to this they have great expertise in security and mobile banking. Salary Salary is dependent upon level of experience and skills; ranges from 70.000 euros to 85.000 per year. On top: good secondary benefits like 13 months of salary, 28 holiday days, holiday pay of 1 month, bonus, depending on performance, pension, gym subscription, transportation etc. For non-Dutch nationals they will apply for a 30% ruling.
Is it something for you? Call us to 0208922222 or send an email to
iryna@newworkcollective.com