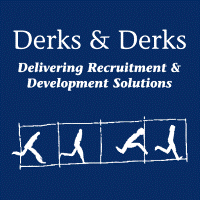 Sr. Epidemiology Manager (1,0 FTE) - Derks & Derks B.V.
Leiden, ZH
Sr. Epidemiology Manager (1,0 FTE)
Temporary position as a Senior Epidemiology Manager for at least 9 months in the pharmaceutical industry
(Leiden, The Netherlands)
Offer
diverse job within a pharmaceutical company
interesting job because of the work on specific projects
temporary contract with the possibility to extend
Organisation
Our client manufactures and markets high-quality drugs in a diversity of fields. The organisation has been undergoing substantial growth and expects to be a global top ten player. In Europe, our client produces, develops and markets products through a network of affiliated companies. The European R&D and manufacturing activities are concentrated in The Netherlands. The European organisation is in Leiden, but has tight lines around the world. For the Global Safety Science department they are looking for support. Therefore, they would like to meet an experienced Sr. Epidemiology Manager with heavy project management skills on a global level.
Position
As a Senior Epidemiology Manager you will be part of a team that is responsible for epidemiology activities and support in different therapeutic areas. They identify the epidemiological needs of projects, develop and implement plans from pre through post marketing phases. They are also responsible for developing and implementing PE methodology to issues of drug safety and risk management. You will be responsible for planning, monitoring, and analysing PE studies associated with products in development and those already on the market in collaboration with other key project stakeholders. You provide PE data to Pharmacovigilance and Clinical Teams to support analyses and interpretation of safety data gathered from internal and external sources. Furthermore you collaborate with Risk Management to develop and manage product specific pre- and post- approval risk management strategies. You will also assist project teams in the planning of clinical trials utilizing epidemiologic expertise in studies concerning specific population or disease characteristics. You will report directly to the Executive Director Epidemiology.
Profile
MPH or PhD in Epidemiology, Health Services Research, or related field
at least 5 years of pharmaceutical experience
experience in the pharmaceutical or clinical industry
ability to work in a team and matrix environment
global mindset, analytical skills, and flexibility are essential for this position
experience in working with linked databases
track record of applying creative and strategic perspective to problem solving
experience working in a global environment
good communication and reporting skills in English, both written and oral
Response
Interested? Please send your resume and motivational letter by e-mail, with reference to DT/19-100-MB, to Sandra van Putten: info@derksenderks.nl. For further information, please call and discuss the opportunity with Sandra van Putten at number +31 (0)33 472 80 87.
An individual assessment may be part of the selection procedure.
Is this not the job you are looking for? Please visit www.derksenderks.nl/nl/nieuwe-baan/vacatures for other challenging positions in pharma, food and medical.