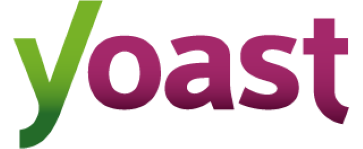 Software Architect - Yoast B.V.
Wijchen, GE 6602
We're looking for a software architect or senior developer with a passion for software architecture to join our rapidly expanding business. Come help us make our development team even better!
Technical leadership will be key in your role as a software architect. Our software architects solve big picture problems. You will be challenged by complex issues that require your smartly designed programs and systems to be tackled. So, software development is part of the job but will not be your primary task.
Along with the other software architects, you'll be the engine and hub of our development team. Your knowledge, skills and experience will shape how development at Yoast works. You'll also help (junior) developers learn and grow. When they face challenges, you'll be the one they turn to for expert advice.
Preferably you have some experience with (some of) the technology we use, like WordPress, PHP and (modern) JavaScript. You are familiar with design patterns and coding principles like SOLID and TDD and are able to explain and think in different programming paradigms (like functional vs OOP).
You will be contributing to a product that more than 10 million people are using over the whole wide world. Doesn't that sound awesome?!
For this job, you need to have:
multiple years of software development experience
the ability to clearly explain things to your colleagues
the ability to learn fast
quickly familiarize yourself with new codebases and frameworks
be able to think in highly abstract terms and systems
For this position, we require your professional and intellectual capacities to be of higher professional education or academic level (hbo/wo).
We'd prefer you to speak Dutch and English. We would expect you to work out of our office in Wijchen, NL (near Nijmegen). This means that we do not hire remotely, or relocate employees.
What we're offering
A chance to work on some of the most used web software in the world, currently used by more than 10 million websites!
A young, fast-growing company that wants to seize opportunities with you.
A pleasant, challenging and innovative work atmosphere in Wijchen.
The opportunity to learn a lot in a short time, at one of the leading SEO companies.
Daily stand-ups to improve communication and give team members feedback on their work.
Monthly hack days to enable you to experiment with new technologies.
You'll join a team of skilled, experienced and passionate developers.
A chance to work as a volunteer five days a year.
A competitive salary, of course.
Fully paid lunch break.
Plus many other benefits: (MacBook, a great pension plan).
Besides that, we do a lot of cool stuff together, like our annual LEGO build days. But most importantly, we offer an innovative learning environment.