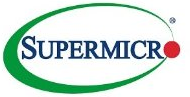 (Senior) Value Added Product PM/Buyer - Super Micro Computer B.V.
Den Bosch, NB 5215
Super Micro Computer B.V. is currently seeking a (Senior) Value Added Product PM/Buyer who is energetic and detail-oriented to support our fast growing organization. This position will be a member of the Purchasing/ Components PM team in the EMEA headquarters located in 's-Hertogenbosch, The Netherlands.


(Senior) Value Added Product PM/Buyer
Essential Duties and Responsibilities:
The job responsibilities will include, but not limited to:
Responsible to increase business on FPGA, NAND flash SSD and other related key components.

Introduce SMC Visualization and HPC solutions (with FPGA,NAND flash SSD and other related key components) to customers and clients.

Support both Pre-sales and Post-sales as well as training to SMC PMs, Sales and VARs.

Suggest and promote the best NAND flash SSD, FPGA and other related key components configuration and optimization to high end visualization.

Sales order fulfillment, stock level control

Sourcing best supply, issue POs, monitor promised delivery time

Candidate could gain the best practice in the hot industry and specific team oriented guide line to smoothly conduct above mentioned job goals.

Qualifications:
Minimum Bachelor degree, major in Electronic Engineering is a plus

2+ NAND flash SSD or related key components PM or Sales or Purchasing working experience, FPGA related experience is a plus

Ability to work in dynamic working environment and perform fast action

Competent in reading and writing and speaking English

Strong communication skill with sales and cross department

Training and Promotion experience is a plus

Team spirit, high responsibility and working with accuracy, no 9-5 mentality
About Super Micro Computer, Inc.
Supermicro® (NASDAQ: SMCI), the leading innovator in high-performance, high-efficiency server technology, is a premier provider of advanced server Building Block Solutions® for Data Center, Cloud Computing, Enterprise IT, Hadoop/Big Data, HPC and Embedded Systems worldwide. Supermicro is committed to protecting the environment through its "We Keep IT Green®" initiative and provides customers with the most energy-efficient, environmentally-friendly solutions available on the market.



Interested?


Please submit your CV and cover letter in English.