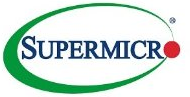 Senior Systems Engineer - Super Micro Computer B.V.
Den Bosch, NB 5215
Do you have a bachelors' or masters' degree in Engineering? And are you interested in systems optimizations? Then you may be interested in the position of:

Senior Systems Engineer
for our office in s' Hertogenbosch
About the position:
As senior FAE / Systems Optimization Engineer you will be responsible for responsible for technical sales activities in new and existing opportunities. You will be included in a critical part of the Pre- and Post Sales cycle and must be capable of displaying in-depth technical knowledge of Supermicro and competitive products and solutions as well as technologies and market drivers. Your tasks include but are not limited to:
Working closely with the sales and extended teams to map end-user customer business, partner requirements and providing the most optimized technical solutions;

Providing technical leadership in Pre-Sales and overseeing implementation of such solutions;

Managing and leading product HW and SW engineers during product development;

Managing and leading teams during investigation and resolution of problems in the field;

Developing and reviewing systems solutions, technical bid responses and presentations;

Working cross-departmental to ensure customer satisfaction and timely resolution of issues;

Building and demonstrating proof-of-concept that meets or exceeds customer business needs as well as presenting the corporate brand, product messaging and solutions to customers;

Visiting on-site facilities and operations to enable solution integration and issue resolution.
About you:
We are looking for a highly technical problem solver, who understands system architecture, hardware and software interaction. You have strong technical communication and leadership skills to lead investigations with engineers of multiple disciplines. You have no problem working effectively in a high pressure environment. Besides that, you recognize yourself in the following profile:
Bachelors' or Masters' degree in engineering discipline. Computer science, computer engineering and electrical engineering preferred;

Minimum 5 year related experience with Compute/Storage Server or Data Center or IT Infrastructure experience desired;

Strong background and experience with x86-based server architecture;

Solid HW system design, diagnostics and debugging skills;

Familiarity with Firmware, Linux, Windows and virtualization platforms is a plus;

You are willing and able for the job, when necessary (up to 25%).
About us:
Supermicro® (NASDAQ: SMCI), the leading innovator in high-performance, high-efficiency server technology, is a premier provider of advanced server Building Block Solutions® for Data Center, Cloud Computing, Enterprise IT, Hadoop/Big Data, HPC and Embedded Systems worldwide. Supermicro is committed to protecting the environment through its "We Keep IT Green®" initiative and provides customers with the most energy-efficient, environmentally-friendly solutions available on the market.

Interested?
Apply now by clicking on the apply button. Please submit your CV and cover letter in English. We are looking forward to hearing from you!