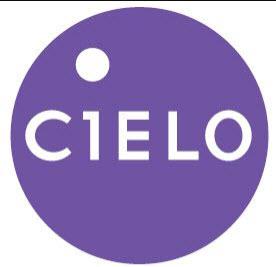 Senior Recruiter (Dutch Speaking) - Cielo
Dordrecht, ZH
Cielo Talent.  Backed by one of the world's most revered Private Equity firms, we are one of the world's best, and fastest growing, Total Talent providers.  Our client partnerships are award winning and we are widely recognised as an innovator and leader in resourcing.  We seek a Senior Recruiter to maintain and develop the impressive delivery record we have earned with a market leading chemicals business in Netherlands.
The role is centred around providing creative and robust support across the business, finding the best talent across a range of operational and support roles (front line through to management).  Being an SRA within Cielo is undeniably hands-on, very visible and crucial to our continued high-performance and future development.
We are lean and work at pace, so the role demands a resilient yet personable, responsive yet pragmatic, accurate and determined resourcing/recruitment professional to deliver:
Best-in-class hiring manager and candidate experience

Effective and original resourcing solutions couple with the willingness to lead by example through amazing direct sourcing capability

A content and appreciative stakeholder community whilst continuing to innovate and inspire
In terms of the experience that we value highly
world-class recruitment and resourcing skills

an impressive record of winning hearts and minds based on first class fulfilment

flexibility, creativity and fortitude
In return we'll offer a market rate salary, quarterly and annual bonus potential, local and global career development prospects, great benefits and (perhaps most importantly) an exciting and demanding role as we embark on the next phase or our global development.
About Cielo
Cielo is the world's leading strategic Recruitment Process Outsourcing (RPO) partner. The industry has verified Cielo's reputation for executing innovative solutions that provide business impact through numerous awards and recognitions.
Cielo is an equal opportunity employer and will not discriminate against any applicant for employment because of race, color, religion, sex, national origin, disability, age, genetic information, or any other status protected by state or local law for an individual who falls within the jurisdiction of such law.
Cielo knows talent is rising – and with it, an organization's opportunity to rise above. For more information, visit cielotalent.com
Gratis snacks en koffie
Reis kosten vergoeding voor OV
Vakantiedagen
Gezondheidszorg
Professionele ontwikkeling
Referral bonus
Evenementen voor werknemers
Werken vanuit huis
Vaderschap betaald verlof
Performance bonus
Game kamer
Levensverzekering
Betaald ziekteverlof