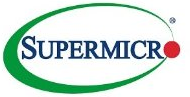 Senior Office Manager - Super Micro Computer B.V.
Den Bosch, NB 5215
Do you have strong time management and organizational skills? Do you have no problem prioritizing and handling multiple tasks simultaneously. Then you may be interested in the position of:

Senior office manager
for our office in Den Bosch
About the position:
As a senior office manager you will be responsible for overseeing the implementation of facility & office policies, procedures and programs. You will be placing maximum emphasis on leading a staff in the positive response to the concerns and needs of the tenants, environmental health and safety, and quality programs, in coordination and conjunction with the goals and objectives of the client. Your tasks include:
You are responsible for and oversee all day-to-day operations of facilities, high rise or campus ensuring that all services are effectively delivered and facility needs are met. This includes janitorial, life-safety and general maintenance;

You are responsible for the cost-effective management of service contracts including service delivery for these contracts as well as periodic and ongoing performance reviews;

You lead the facility management team in supervising all maintenance programs relating to the interior and exterior conditions and appearance and operation of the facilities;

You motivate facility management staff to consistently provide positive and prompt response to requests from the client and building tenants/occupants;

You direct and oversee the execution of building construction activities ranging from New Construction of Core & Shell through Tenant Improvement and Business Unit fit-out based on their particular needs to ensure that schedules, budgets, and commitments are met according to the Plan of Record (POR);

You prepare and deliver consolidated reporting and reviews of all budgets, contracts, building business plans and purchase orders related to the facility(s) and office;

You develop Facility & Office Project work plans & forecasts to address Capex spending requirements related to base building attributes such as HVAC, Electrical, Lighting, Plumbing, Roofing, Roadway and Parking surfaces etc.;

You are responsible for approving all positions and directing the hiring, training and motivational activities of the facility management staff. Responsible for effective and proactive employee relations with all staffs. Conducts and approves all performance evaluations of facility management staff.
About you:
We are looking for a senior office manager with strong time management and organizational skills, who has no issue prioritizing and adapting while working effectively as an individual contributor or in a team.
You are a critical thinker and have no problem assessing a situation holistically to understand all aspects. Besides that, you recognize yourself in the following profile:
You have a Bachelor Degree in Public Administration, Business Administration or Architecture, Engineering or a related field;

You have a minimum of 8 years of Facility & Office management experience with at least 3 years at the level of Facility Manager;

You have a proven track record of successful project formulation and delivery, with an attitude of continuous improvement and vendor management;

You can demonstrate an ability to conduct and present Executive Briefing as required, lead working groups and collaborate with all internal and external customers alike;

You must be proficient with MS Word, Excel, PowerPoint, Project, and typical corporate enterprise systems;

Experience with critical system environments & Building Management is preferred.
About us:
Supermicro® (NASDAQ: SMCI), the leading innovator in high-performance, high-efficiency server technology, is a premier provider of advanced server Building Block Solutions® for Data Center, Cloud Computing, Enterprise IT, Hadoop/Big Data, HPC and Embedded Systems worldwide. Supermicro is committed to protecting the environment through its "We Keep IT Green®" initiative and provides customers with the most energy-efficient, environmentally-friendly solutions available on the market.

Interested?
Apply now by clicking on the apply button. Please submit your resume and cover letter in English. We are looking forward to hearing from you!