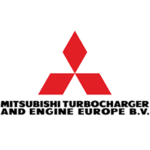 Senior Mechanical Engineer Production Lines - Mitsubishi Turbocharger and Engine Europe
Almere, FL 1332
Do you as a Senior Mechanical Engineer have high level of knowledge on how to describe the functional demands and desires on assembly line machinery by using drawings and other TPD's? Then we have a great opportunity for you!
Organization
The Production Engineering department designs, configures and modifies existing and new production resources and assembly (lines) for the production of turbochargers. Product and process development vary from further development to complete innovations. Existing production methods are continuously improved and optimized. The activities within Production Engineering are divided into teams: mechanical design, process engineering, project engineering and industrial automation. Around 40 FTEs work in the department.
Mitsubishi Turbocharger and Engine Europe (MTEE) is a global player in the field of turbochargers for the automotive industry. Did you know that we have a 20% market share in Europe? That means that 1 out of 5 cars in Europe are fitted with a turbo that was made in Almere. For automotive to be able to contribute to global climate objectives, downsizing (a smaller engine with greater power, possibly hybrid) is necessary. Using a turbocharger is the best way to make this technically possible.
As our parent company is located in Japan, we work in close collaboration with a culture known for its hospitality. And this shows in everything. From our production line in Almere, we deliver directly to our OEMs all over the world. All of our 800 employees make this possible. Proud and dedicated, that's what we are!
Function
As a Senior Mechanical Engineer you know designing processes very well. With focus on functional design, you have a high level of knowledge on how to describe the functional demands and desires on assembly line machinery by using drawings and other TPD's. You know manufacturing processes always follows on the functional descriptions in drawings and TPD's rather than the other way around.
Next to the responsibility for your own day-to-day design work in projects and the reviews of designs of the assembly line project you are working on, you also bear responsibility of monitoring and executing review processes of the work of other design engineers. You will be doing this together with the Team Leader Design.
In addition, you are a key player in the process of constantly improving the quality level and standard of the design department output. With the Team Leader Design, you will guide and coach junior design engineers on the path of becoming great and experienced Design Engineers, which are highly knowledgeable.
When reviewing work of the colleagues at the Design department of Production Engineering you use your coaching skills to guide and motivate them in improvement of the quality of their work. "Lean", "First-Time-Right" and "Kaizen" are the rules you live by in your day-to-day job. The ISO GPS drawing standards are as "the back of your hand" and safety and the machine directive are rules you know how to live by. Achieving high level of quality in the product of Production Engineering, the TPD's to create high-end assembly lines in automotive environment, is your first and foremost drive.
A helicopter view on the direction the developments have to go is no problem for you, just as you are very good at keeping an eye on details in how to make high quality drawings. For you, discussions are always on a professional level, to build up quality and to motivate colleagues.
Requirements
At least a Bachelor degree, preferably in Mechanical Engineering, Mechatronics or Automotive engineering
At least 4 years' experience in Mechanical Design of automation machinery and/or assembly line equipment. Within the automotive industry or high-tech electronics industry is a plus
Experience with SolidWorks
Experience with Machine Directive / CE marking
Very good communication skills
Good knowledge of the Dutch and English language (written and spoken), German is a plus (written and spoken)
Good coaching skills
Knowledge of ISO GPS standards
Quality driven, high level of accuracy in work
Used to work with Kaizen, Lean, etc.
Offer
Working at Mitsubishi Turbocharger and Engine Europe offers many rewards. From seeing your concepts developed into actual turbo's, to knowing that the finest car brands are equipped with the product you have worked on. Volkswagen, BMW and Renault are just few of many well-known names.
But there's more! You can also expect:
A competitive salary;
Excellent benefits, including 27 days of leave + 5 collective days off;
You'll be working in a small team, which allows for a lot of responsibility and involves you in the entire process
Pension plan
Travel allowance
Collective health insurance
MTEE is member of the Collective Agreements (CAO) Metalektro
MTEE is involved in every facet of the turbo development. And we are just as committed to your development. As it is important to us that you can follow your ambitions, we provide various opportunities for advancement and/or expanding your knowledge.
Information
If you would like to know more about this position, please contact Lilian Latul (Recruiter at MTEE) at 06- 42 61 06 21 or recruitment@mtee.eu
Application
Have we sparked your interest? Then apply today by clicking the button below.