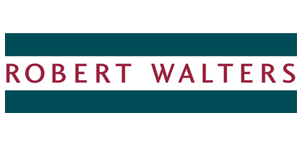 Senior Manager Internal Audit (IT) - Robert Walters
Maastricht, LI

Are you an experienced IT Auditor? Would you like to be part of a small and entrepreneurial audit team ? Read further, you might be the new Senior Manager Internal Audit (IT) for ARLANXEO, a wholly owned subsidiary of Saudi Aramco, located in Maastricht!

ARLANXEO is a world-leading synthetic rubber company and was established in April 2016 as a joint venture of LANXESS and Saudi Aramco. Since January 1, 2019 ARLANXEO is a wholly-owned subsidiary of Saudi Aramco. Arlanxeo is located in Maastricht.

The Senior Manager Internal Audit (IT) reports directly to the Head of Corporate Audit and has specific responsibility for a wide range of audits, in support of the provision of a comprehensive assurance service to the ARLANXEO Board and Shareholder Audit Committee (SAC). Internal audit.

The Senior Manager Internal Audit (IT) will lead the development and implementation of ''Continuous Auditing'' at ARLANXEO, both in terms of audit preparation as well as supporting divisional, Group Function- and local/site management in maintaining effective systems of risk management and internal control. Mass data analysis is a key part of Continuous Auditing. He/she is aware of and able to use and apply contemporary audit analytical software tools and applications and design basic queries accordingly.

Purpose

To become a full member of the Corporate Audit team within ARLANXEO and in particular to plan, perform and oversee professional audit work within the two divisions of TSR (Tyre & Specialty Rubbers) and HPE (High Performance Elastomers). This will necessitate a thorough understanding of business goals and performance objectives to assess associated risks and controls.

Support divisional, Group Function- and local/site management in maintaining effective systems of risk management and internal control that are in line with corporate, divisional and local policies or generally accepted good practice. A specific responsibility includes Segregation of Duties in the accounting system (historic and new environment). And give advice to this effect.

Tasks

Develop interpretations of policies and procedures that are workable for the local businesses/BU's/ Corporate and provide sounding to management, as needed, to help define what is appropriate. Provide counsel and guidance to local/BU/Corporate management in determining the appropriate approach to resolving any internal risk & control issues.

Assist in the development of an annual risk based audit plan for the divisions:

Apply professional risk-management and auditing principles and standards to test and evaluate systems, processes and controls within the divisions.
Report regularly on progress to local and BU Management, and Head of Corporate Audit.
Manage internal audit resource (those provided through an external sourcing management and guest auditors from within ARLANXEO and the Shareholder).
Prepare audit reports to divisional Management, the ARLANXEO Board and SAC.
Present (personally) audit results to local/Divisional management, GF Heads, Board and SAC.
Be able to complete the annual audit plan, within an agreed time budget, manage and prioritise own work and at the same time demonstrate flexibility to be able to handle ad-hoc internal audit tasks and re-prioritise other work accordingly.

Key Success Factors

Maintain and develop the existing Internal Audit methodology.
Maintain and develop Continuous Auditing.
Be able to create his/her own network within the organisation.
Have a pragmatic approach.
Create ideas for good practise in Internal Audit on an ARLANXEO Group basis.
Travelling
Languages
Good spoken and written English is required.

Experience

5-8 years of practical experience in some (not necessarily all) off the following areas:

Business/Financial Controlling

Do you recognise yourself in this profile? Apply directly!

Korting op mobiele telefoon
Game kamer
Auto van de zaak
Parkeren
Kantine
Pensioen / Pensioenplan
Evenementen voor werknemers
Professionele ontwikkeling
Flexibel rooster
Werken vanuit huis
Reis kosten vergoeding voor OV
Referral bonus
Sport abonnement
Vakantiedagen
Reis kosten vergoeding