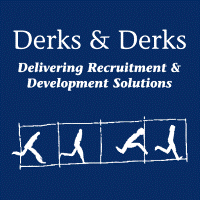 Senior Manager CMC-RA - Derks & Derks B.V.
Leiden, ZH
Temporary position for 1 year at a pharmaceutical company
(Leiden, The Netherlands)
Offer
a diverse job at a global pharmaceutical company
an interesting job because of the international contacts
a temporary contract for 1 year, with the possibility to extend
Organisation
Our client manufactures and markets high-quality drugs in a diversity of fields. The organisation has been undergoing substantial growth and expects to be a global top ten player. In Europe, our client produces, develops and markets products through a network of affiliated companies. The European R&D and manufacturing activities are concentrated in The Netherlands. The European organisation is located in Leiden but has tight lines all around the world. The organisation is looking for a highly experienced Sr. Manager CMC-RA.
Position
As a Sr. Manager CMC-RA you will support the preparation of variation packages, renewals, new MAA (non-ICH), and response documents concerning both EU and non-EU (i.e. EMEA region) submissions. It concerns both CTD module 3 (and QOS) and Normative Document for small molecules. You will also support the preparation of baseline submissions. In addition, it is your responsibility to contribute to the assessment/comparison of updated ICH/non-ICH file as part of a global compliance project. Furthermore, you will create overviews of available quality modules in order to prepare for migration to another document management system. Finally, you will contribute to the compliance check of CMC-RA information in the applicable systems.
Profile
at least 3 years of experience with CMC-RA related preparations for variation packages, renewals, new MAA (non-ICH), and response documents. Preferably, also experience with Normative Document preparation/updates
experience with IT systems (like Trackwise, document management system), Excel, Word
strong organizational skills, accurate, being able to work independently
good communication skills;
fluent in English (both written and spoken)
Response
Interested? Please send your resume and motivational letter by e-mail, with reference to DT/20-060-DD, to Sandra van Putten: info@derksenderks.nl. For further information, please call and discuss the opportunity with Sandra van Putten at number +31 (0)33 472 80 87.
Our client has chosen Derks & Derks Secondment & Interim as recruitment agency for this assignment. We request therefore to send any application or other response to Derks & Derks.
Is this not the job you are looking for? Please visit www.derksenderks.nl/nl/nieuwe-baan/vacatures for other challenging positions in pharma, food and medical.