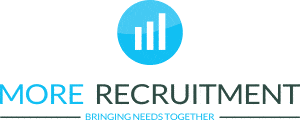 Senior General Ledger Accountant Dutch Speaker - More Recruitment B.V.
Almere, FL
Functieomschrijving
Our International client is the global leader in their field of business and supplies all sorts of companies around the globe. We are currently looking for a Senior General Ledger Accountant.
The Senior General Ledger Accountant is responsible for the Processing General Accounting tasks, including monthly IFRS closing and annual statutory closing of the Belgian operating entity. The Senior General Ledger Accountant will help prepare the yearly statements and manage all external and internal audits, statutory accounts, intercompany positions and indirect taxes for the Benelux entities.
Your team: You will report to the Finance Director Benelux & GAT and be part of the wider financial team based in the Almere office.
Prepare reports for the final balance sheet for each month end within the consolidated ERP system, according to the IFRS accounting standards
Lead the month end close process for the Belgian Operating entity, ensuring all accounting is completed to deadline.
Liaise with the Finance Director to ensure all results are communicated to stakeholders and issues are resolved prior to submission of results
Accurate balance sheet reconciliations are performed and submitted in a timely basis for all accounts
Detailed review and follow up of all GL account records and follow up on outstanding, aged and reconciling items
Detailed review of GRNI and GSNI accounts to ensure no clearing issues
Manage salary and cost recharges and accounting through intercompany, including cost allocation to the various business units and European cross charges (according to recharge agreements) and intercompany interest and royalties
Manage the year-end audit and statutory accounts filings in cooperation with 3rd party auditors
Prepare the VAT declarations and the accounting journals
Manage all indirect tax and corporate governance requirements (VAT, ecotaxes. Etc.)
Functie-eisen
Financial bachelor degree
Approximately 5 years' experience within similar position
Working knowledge and understanding of IFRS accounting
An good working knowledge of SAP is essential
Proficient in Excel and other Microsoft applications
Knowledge of Belgian GAAP and specific taxes is advantageous
Fluent in Dutch and English, both written and verbal.
A good understanding of the French language
Confident and organized with the ability to lead by example
Locatie/Standplaats
Almere
Arbeidsvoorwaarden
Salary: €4.000 - €4.500
Leave days: 25 + 13 ADV
Holiday allowance: 8%
Sollicitatieprocedure
Jimmy Elstak
jimmyelstak@morerecruitment.nl
+31(0)6 46 83 9 701
Bezoek morerecruitment.nl voor meer informatie over de vacature Senior General Ledger Accountant Dutch Speaker of solliciteer online op de vacature Senior General Ledger Accountant Dutch Speaker.