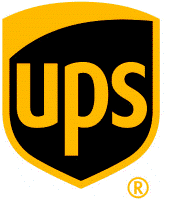 Senior Full Stack Developer - UPS
Eindhoven, NB 5651
Senior Full Stack Developer

Eindhoven
The world wants simple apps that can manage the movements of millions of packages daily. But to get there, our apps go through a complex development process that is lead by the best developers in the industry. As someone who is highly familiar with C#, you will join us as a senior member of the team and manage apps for our Brokerage services – big business freight in global markets that cover over 76% of all international trade.
Digital innovation plays a crucial role in choreographing the infinite movements of goods, funds and information. The logic that goes into it, and skills adopted because of it, are what we are looking for in this role. Your work will result in an app that will have millions of users. We promise: You will continue to feel challenged and rewarded for years to come. The digital world keeps moving – just like UPS.
You will not need a work permit for this role.
What you'll get:
Competitive salary
Excellent benefits including our company pension scheme
A new opportunity to demonstrate and grow your broad experience and in-depth expertise
Industry-leading training to build on your existing talents
Attractive discounts and coupons on Electronics, fitness contracts, insurances, health insurances, retail clothing brands and of course on UPS shipping
Plenty of opportunity to progress – thanks to our 'promotion from within policy'
What you'll do:
Manage full system life-cycle activities (e.g. analysis, technical requirements, design, coding, testing and the implementation of software)
Collaborate with the scrum team to provide designs that match underlying frameworks and concepts; ensure the build of efficient, testable code units; identify and integrate shared software pieces to produce expected deliverables; and provide unit tests as part of the code
Lead peer reviews to ensure requirements are met
Work on the CI/CD pipeline, perform build processing and application delivery
Support build-up of the backlog for future releases in weekly planning meetings, decide on workload and discuss design topics
Assist in the development of junior team members.
What you'll need:
Extensive, very dependable C# experience is a must
Bachelor's degree in Computer Science, Information Systems Management, Business, or IT
Scrum Master certificate is a plus
5-8 years of IT experience in various development positions, preferably in an agile environment
Experience in logistics and knowledge of import and export processes is an advantage
Proven experience in software engineering technologies (Visual Studio, C#, Client-Server, SQL Server, XML, JSON and HTML)
Working experience in an agile environment
Experience with structured SDLC and work estimation techniques, MVVM, MVC and SOLID, DI/IoC, NUnit or MS frameworks for testing, Windows Forms, WPF, and ideally RDL(C) reporting
How we recruit
UPS is committed to a policy of treating individuals fairly and recruiting, selecting, training, promoting and compensating based on merit, experience and other work–related criteria. We do not discriminate against any applicant based on age, race, religion, sex, disability, sexual orientation or gender identity.


A bit about a big business
Founded in 1907 as a messenger company in the United States, UPS has grown into a multi-billion-dollar corporation by clearly focusing on the goal of enabling commerce around the globe. Today, UPS is a global company with one of the most recognized and admired brands in the world. We have become the world's largest package delivery company and a leading global provider of specialized transportation and logistics services. Every day, we manage the flow of goods, funds, and information in more than 200 countries and territories worldwide.