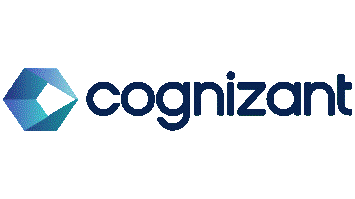 Senior Front-End Developer - Cognizant
Amsterdam, NH 1082
Job Title: Senior Front-End Developer
Job Location: Amsterdam, Netherlands
Salary & Benefits: Competitive
 
What makes Cognizant a unique place to work? The combination of rapid growth and an international and innovative environment! This is creating a lot of opportunities for people like YOU — people with an entrepreneurial spirit who want to make a difference in this world. 
At Cognizant, together with your colleagues from all around the world, you will collaborate on creating solutions for the world's leading companies and help them become more flexible, more innovative and successful. And this is your chance to be part of the success story: we are looking for a Senior Front end developer to join our Digital Business Interactive Team.  
About Cognizant Digital Business Interactive
 
Cognizant's Digital Business unit helps business develop and execute a digital business strategy aligned to their business objectives, leveraging digital capabilities and market advantages to produce sustainable competitive advantage.  We are experts focusing on digital roadmaps and strategy, UX and interactive design as well as creating the back-end platforms to ensure a truly unique experience end-ton-end both for our clients and our clients' clients. We specialize in helping clients create successful new business models when facing existential threats from digital technologies that provide competitors with low entry barriers. We have more than 500 projects with a repeat business ratio of 95% and over 12,000 experts ready to define a multidisciplinary approach that combines key aspects of digital marketing, front-end design, analytics & scalable content management to ensure our clients get a holistic digital solution and experience.
About the Senior Front-End Developer role 
 
You are a Senior Front-End Developerhaving hands-on working experience in building rich interactive Web applications. You will be collaborating with Requirements and Design teams to build new features and enhance existing ones. 
 
Our ideal candidate

•    5-10 years of experience in Web application development
• Clear understanding of Software development lifecycle
• In-Depth understanding of JavaScript for building large applications and Modern JavaScriptframeworks especially Angular, Polymer.
• Build systems Grunt and/Or Gulp
• Experience with JavaScript based charting library like D3JS
• In-depth knowledge of handling DOM Manipulation
• HTML5, CSS3, SASS (preferred) / LESS, bower, npm
• Test first mindset (TDD), and well versed with Karma/Jasmine test stack (preferred)
• Restful APIs, HTTP methods, Authentication protocols and techniques
• Continuous Integration, Continuous delivery, Agile development.
• Git, responsive web design
• NodeJS
Good To Have
 
• Experience with messaging systems
• Experience with NoSQL DBs
• Hands-on experience in writing unit tests with Selenium. Jasmine or QUnit or Mocha
• Understanding of Web Services 
• Agile methodologies (SCRUM).
• Knowledge on SCSS / LESS / COMPASS is an added advantage

What you can expect 
 
• Become part of a 'flag ship' success story - We go through enormous growth!
• Based in the Benelux – we have offices in Amsterdam, Eindhoven and Brussels within an European and Global network
• Organization driven by technology – We have a tremendous technology backbone
• Open, 'can do' team spirit
• Environment where you can make your own ideas reality
• Drive your own career
• Market conform benefits
If you're interested in this Senior Front-End Developer, don't hesitate and APPLY NOW!


About Cognizant
Cognizant is one of the world's leading professional services companies, transforming clients' business, operating and technology models for the digital era. Our unique industry-based, consultative approach helps clients envision, build and run more innovative and efficient businesses. Headquartered in the U.S., Cognizant, a member of the NASDAQ-100, is ranked 205 on the Fortune 500 and is consistently listed among the most admired companies in the world.