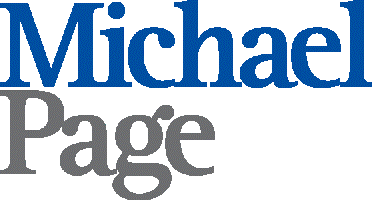 Senior Customer Care Consultant - Dutch Market - Michael Page International Netherlands SA
Rijswijk, ZH 2289CC

Talentsoft is the European leader in cloud-based Talent Management software. We're looking for a talented (Senior) Customer Care Consultant and team leadto support Talentsoft's customers in the Netherlands from their office in Rijswijk.

Keywords: customer care, customer service, client management, qualitative support, first point of contact, hadnling tickets, guarding SLA, consultant, IT, SaaS, Helpdesk


Client Details

Talentsoft is the European leader in cloud-based Talent Management software. With over 2,000 clients and 9 million users across all continents and 27 languages, Talentsoft is laying the foundation for the future of Human Resources with its ultra-customisable Cloud-based solution that ties competency management to career paths and learning programmes. Designed for the cloud, Talentsoft's solution is fully optimized for Microsoft Azure Cloud. Talentsoft is suitable for both medium and large businesses and has demonstrated its ability to deploy its solution in companies with more than 200,000 employees.

Work is about doing something that matters and growing as we do it. Talentsoft's mission is to help everyone experience work differently from its own people to its customers. If you'd love to love your job check out the description below, apply today, and discover how you can work differently too!

For Talentsoft, we are now exclusively recruiting for a:

Senior Customer Care Consultant - Dutch Market

Contract: Full time, permanent

Location: Rijswijk


Description

We're looking for a talented (Senior) Customer Care Consultant and team lead to support Talentsoft's customers in the Netherlands from their office in Rijswijk. For the existing customer base, you are the most important representative of the company. You make sure the customers have positive experiences with the software modules as customer retention is a target and a key driver to the business' success. Next to that you will coordinate day to day actions and lead one more representative who work on a specific program.

You will join Talentsoft's amazing team in The Netherlands and help Talentsoft grow in the Benelux, DACH and Nordic Regions
You will be able to share you experience and excel in your area of expertise: Customer Services; qualitative support is in the core of what you do - you are a true consultant to the clients offering a true added-value
You manage various stakeholders, among which customer, web agencies, third party vendors; you are experienced and comfortable in communicating with IT specialists on the phone. You are senior enough to prioritize and also know when you need to engage an extra (technical) support from the team to resolve an issue with a client
You are the first point of contact for customers, and handle tickets and questions via phone, email and the company's ticketing system (you are responsible for all communication with the customer during the ticket lifecycle); you coordinate ticket distribution & escalations, guard the SLA
With your extensive helpdesk, IT and/or SaaS environment experience you make sure that Talentsoft customers have positive experiences with the software modules
Profile
Minimum of 3+ years of similar experience in customer care / customer service / client success management / account management
You are passionate about new technologies and you ideally have experience in

IT / Helpdesk / SaaS
Fluency in English and Dutch is required
You are a strong problem solver and relationship builder with a proactive, bold and courageous personality
Strong team player with good communication skills
Organized and meticulous approach to work; comfortable with managing different tasks at the same time
Patience, grace and a sense of humour

Job Offer

You get the chance to be part of an enthusiastic team of energetic professionals that enjoy fun, help each other and ensure they work as a team. Next to that you will have market-conform primary and secondary benefits, potential to work some days from home and have enough flexibility.