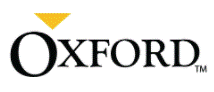 Senior Biochemical Analyst - LabResource Eindhoven
Gdansk, Poland, NB 5431CE
Gdansk, Poland
Organisation
International and modern biopharmaceutical company with sites throughout Europe. This site in Poland is specialized in the production of pharmaceuticals.


Job description

We're looking for experienced, adventurous, technicians for a (minimum of) 1 year project in Poland. The focus of this vacancy is on analyzing biopharmaceuticals, focusing within this discipline on proteins and peptides. Your responsibilities will be within the Quality Control department and additional tasks may be allocated. Main responsibilities are HPLC, size exclusion chromatography, ion-exchange, peptide mapping, capillary electrophoresis and UV-VIS. You may get involved in writing SOP's, training new employees, maintenance and calibrate various machinery. This site works under GMP rules and regulations, GMP experience is therefore mandatory.
This position will be in a 3 shift rotation.
Analytical methods you'll be working with:
HPLC
Peptide-Mapping
Size exclusion chromatography
Ion-exchange
Capillary electrophoresis
UV-VIS
Relocation will be reimbursed by the employer, housing costs are covered by the employer and twice a month you can go back home at the expenses of the employer.


Job requirements

For this vacancy we're looking for a candidate with the following background:
A BSc. or MSc. in chemistry, biotechnology or biochemistry
A minimum of 2 years of industrial experience under GMP rules and regulations
Good knowledge and experience with chromatographically analysis, mainly with proteins and peptides
English is a must, Polish is an advantage
Knowledge of Pharmacopeia methods of raw materials testing and stability study conducting will be an advantage
Willingness to work within a 3-shift system (specifications can be found below)
Motivated, hands-on mentality and proficient communication skills


Offer

Working conditions:
Contract: 1 year project - possibility for extension
Salary indication: 3500 - 7000 gross Euro per month
Working hours: 3 shift system
6:00 - 14:00
14:00 - 22:00
22:00 - 6:00
Shifts are 5 days per week (Monday - Friday) but once/twice a month it may be a Saturday or a Sunday.
In search of adventurous technicians interested in working at a biopharmaceutical company in Poland!
LabResource is het grootste laboratorium recruitment bureau in Nederland, gespecialiseerd in uitzenden, detacheren en werving & selectie binnen: Quality Assurance / kwaliteitszorg, research en development, product ontwikkeling, laboratoriumcoördinatie en management, procesvalidatie en optimalisatie.
Vacatures waar wij voor werven zijn onder andere: laborant, analist, quality Assurance officer, laboratoria manager, R & D medewerker, applicatie specialist, organisch/ synthetisch technician, science / wetenschappelijk medewerker, technicians. Vakgebieden zijn onder andere: biochemie, life science, moleculair biologie, analytische chemie, petro chemie, microbiologie, biotechnologisch, scheikunde, organische chemie, synthese, voedingsmiddelen, farmacie, petrochemie, milieu chemie, scientific sales, geur en smaakstoffen, klinisch/medische chemie, medical devices, food & nutrician.


Interesse
Interesse, klik op de solliciteerknop om direct te solliciteren. Ook kun je telefonisch contact opnemen met LabResource via T.: 040 - 798 40 04 of een CV per e-mail toesturen naar .




3500 - 7000 gross Euro per month