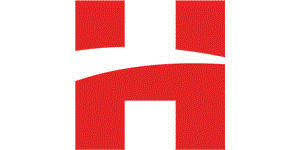 Senior Account and Sales Manager - Hansen Technologies
Rotterdam, ZH
Hansen Technologies is a global billing software provider servicing the Utilities, Pay TV and Telecommunications industries. We have 31 global offices and deliver billing solutions to customers in over 80 countries. As a growing international company we are looking for highly motivated individuals, who can grow with the company's products and services while contributing to our wider goal of acting as a valued customer partner.

We are now looking to find a Senior Account and Sales Manager to join our growing team!

The Senior Account and Sales Manager must be excellent working with our customers, managing relationships with the management with a strong sense of diligence and responsibility. This role will focus on the Germany, Austria, Switzeland and Benelux region and the position will therefore be based in any of these countries. It will be possible to work from one of our offices in the region or to work from home.

Your responsibilities

Ensure high customer satisfaction
Proactively and professionally manage the client relationships on all levels
Present new products, features and services to customers
Manage amendmends and contracts
Manage contract obligations
Work closely with internal stakeholders during Bid management processes and new customer projects
Skills and Qualifications Required
Experience with direct customer contracts, within a senior account management or sales role
Relevant educational backgroud, ideally witihin software development, engineering, business or finance
Preferable knowledge of the Utility marker (Electricity) in the Germany, Austria, Switzeland or Benelux countries
Strong communication skills and ability to communicate with all levels across the organisation
Excellent listening, negotiation and presentation skills
Proactive, responsible and trustworthy
Fluent written and spoken English and additionally German, French or Dutch are benefitial

What we offer to you is professionally challenging opportunities in a dynamic industry with excellent career opportunities in a growing global company. And we have fun while doing it! The Hansen way of crafting the experience is characterised by a sense of humour, commitment and ownership. We'll introduce you to a team of highly skilled colleagues from whom you can learn both locally and globally.

You might also appreciate flexibility to organise your work, professional development plus a wide range of other benefits.

If we sparked your interest, please press the apply button and let's get to know each other! We are interviewing candidates on an ongoing basis and hope to hear from you soon! Should you have any questions, please don't hesitate to contact Thomas Beijar (thomas.beijar@hansenCX.com +358 40 838 6605) or Carl Lidholm (carl.lidholm@hansencx.com, +46 73 066 41 69) for more information about us or the position.