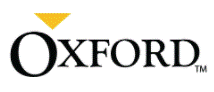 Scientist / Specialist Microbiology (GMP / FDA) - LabResource Schiphol
Regio Amsterdam, NH 1056HD
Regio Amsterdam
Organisation
A successful and international pharmaceutical company.


Job description

We are currently recruiting for the permanent position of Scientist / Specialist Microbiology for one of our pharmaceutical clients.
With your knowledge of microbiology you will serve as a subject matter expert towards internal parties such as Production and Quality Control and external parties such as customers and regulatory bodies. In this position you will be responsible for making decisions on the development and optimization of new procedures. You will give advice regarding procedures and methods. In this position you will also analyze relevant data, report results and initiate responses. These tasks are expected to be executed in a highly independent fashion and will be carried out as projects.
Your responsibilities:
Cooperating in day to day hands-on Environmental Monitoring
Assist in advicing different departments on procedures to minimize microbiological contamination
Assist in advicing Quality Control (procedures and methods)
Serve as site microbiologist during audits (internal / external / governmental)
This job opening for a microbiological specialist with pharmaceutical experience (GMP) offers a permanent position and has the opportunity to grow to a supervisor position.


Job requirements

For this position we are recruiting laboratory professionals with the following background:
BSc. or MSc. degree in a relevant field; eg Microbiology, Life Sciences or related;
A minimum of 5 years of relevant industrial experience;
Experience within the pharmaceutical industry;
Experience with GMP and/or FDA;
Experienced with working in projects;
Dutch citizenship or valid working permit is a must!


Offer

Contract: permanent
Salary: ranging from €3800 - €5800 gross monthly
Hours: fulltime
Location: Amsterdam area
Permanent position for a microbiological scientist or specialist in an international pharmaceutical organization (GMP, FDA).
LabResource is het grootste laboratorium recruitment bureau in Nederland, gespecialiseerd in uitzenden, detacheren en werving & selectie binnen: Quality Assurance / kwaliteitszorg, research en development, product ontwikkeling, laboratoriumcoördinatie en management, procesvalidatie en optimalisatie.
Vacatures waar wij voor werven zijn onder andere: laborant, analist, quality Assurance officer, Scientits, laboratoria manager, manufacturing, Site Microbioloog, R & D medewerker, applicatie specialist, organisch/ synthetisch technician, Quality Control, science / wetenschappelijk medewerker, technicians. Vakgebieden zijn onder andere: biochemie, life science, moleculair biologie, analytische chemie, petro chemie, microbiologie, biotechnologisch, scheikunde, organische chemie, synthese, voedingsmiddelen, biotechnologie, GMP, GLP, FDA, farmacie, petrochemie, milieu chemie, scientific sales, geur en smaakstoffen, klinisch/medische chemie, medical devices, food & nutrician.


Interesse
Interesse, klik op de solliciteerknop om direct te solliciteren. Ook kun je telefonisch contact opnemen met LabResource via T.: 020 - 406 97 50 of een CV per e-mail toesturen naar rvamersfoort@labresource.nl




ranging from 3800 - 5200 gross monthly