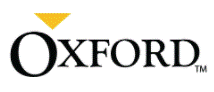 Scientist Downstream Processing (DSP) - LabResource Schiphol
Regio Leiden, ZH 2352KM
Regio Leiden
Organisation
A rapidly growing biotechnological service provider with a strong track record in vaccine development. The company has international collaborations with universities and global health organizations.


Job description

Within the R&D department of our client, a position is vacant for an experienced scientist with a background in DSP process development. In this role you will apply your expertise in challenging projects mainly focused on (viral) vaccine development
Responsibilities include:
Developing strategies for DSP process development to support pre-clinical and clinical programs at all development stages,
Optimization, technology transfer, and process characterization of cGMP viral vaccines and viral vectors processes;
Designing & executing purification process development studies;
Process validation for biopharmaceutical processes, including review and interpretation of results;
Facilitating collaborations with both internal and external stakeholders;


Job requirements

For this position we are recruiting laboratory professionals with the following background:
MSc or PhD in chemical engineering, biochemistry, life sciences, or related fields or related field;
>8 years experience in the pharmaceutical industry;
Thorough knowledge and understanding of DSP within the biotechnology or biopharmaceutical industry, cGMP;
Thorough knowledge of (viral) vaccines & vectors;
Hands-on experience with techniques like: chromatography, centrifugation, ultrafiltration and diafiltration;
You managed DSP processes and supervised technicians;
Good command of the English language (Dutch is a plus);
Valid Dutch work permit is a must


Offer

Contract: Permanent position
Salary: €4000 -€ 5000
Hours: 32-40
location: Region Leiden
Challenging Scientist position: DSP processes development in the context of vaccine development
LabResource is het grootste laboratorium recruitment bureau in Nederland, gespecialiseerd in uitzenden, detacheren en werving & selectie binnen: Quality Assurance / kwaliteitszorg, research en development, product ontwikkeling, laboratoriumcoördinatie en management, procesvalidatie en optimalisatie.
Vacatures waar wij voor werven zijn onder andere: laborant, analist, quality Assurance officer, laboratoria manager, R & D medewerker, applicatie specialist, organisch/ synthetisch technician, science / wetenschappelijk medewerker, technicians. Vakgebieden zijn onder andere: biochemie, life science, moleculair biologie, analytische chemie, petro chemie, microbiologie, biotechnologisch, scheikunde, organische chemie, synthese, voedingsmiddelen, farmacie, petrochemie, milieu chemie, scientific sales, geur en smaakstoffen, klinisch/medische chemie, medical devices, food & nutrician.


Interesse
Interesse, klik op de solliciteerknop om direct te solliciteren. Ook kun je telefonisch contact opnemen met LabResource via T.: 020 - 406 9750 of een CV per e-mail toesturen naar tremijn@labresource.nl