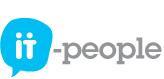 SAP FICO Consultant Treasury bij multinational in Eindhoven - IT-People B.V.
Eindhoven, NB 5616
Only EU Passport holders can apply for this position
Salary € 100,000 gross per year

47 vacation days

Work from home 2 days a week

Excellent retirement plan

In-house function in Eindhoven

Flexible working hours

Challenging projects with an international scope
Company
For an innovative production company based in Eindhoven, I am looking for an experienced SAP Finance Consultant / SAP FICO Consultant with experience in SAP TRM / SAP Treasury.
The company is active in 32 countries and has more than 7,000 employees engaged in development, production and distribution or high-quality products for the industrial market.
The SAP Competence Center is currently expanding with its own SAP Specialists to safeguard the knowledge.
The function
As a SAP Finance Consultant you work closely with the business to identify and analyze requirements.
You are able to understand complex financial business processes and translate them into standardized solutions in the SAP FICO domain for optimum manageability and applicability within the existing SAP template.
Tasks and responsibilities;
Adjusting / designing, implementing and rolling out new SAP TRM solutions

Optimize existing functionalities / processes

Guard template

Performing and coordinating test and training activities

Building and maintaining relationships with the business and stakeholders

Maintaining contacts with software suppliers and managing implementation partners and external SAP Consultants

Delivery and maintenance of documentation

Giving advice regarding.

new developments in the field of SAP Finance
Is being asked
Minimum 7 years (configuration) experience in the SAP FICO module;

Experience with SAP In-house cash and / or SAP Treasury and / or SAP Product Costing and / or SAP Asset Management and / or SAP Hedge & Exposure management are a plus;

Experience with adjacent SAP modules such as SAP SD, SAP MM and SAP PP are a plus;

Thorough knowledge of financial processes;

Knowledge and experience of SAP S / 4 HANA is an advantage;

Experience with stakeholder management;

Strong communication skills;

Excellent command of the English language
Are you an experienced SAP FICO Consultant with Treasury experience and are you looking for an in-house position at a renowned multinational in Eindhoven? Then call: 06-212 46 899.
You can also send a WhatsApp or email a recent resume and I'll take it asap. contact you.
€ 100.000,00 - € 105.000,00 /jaar
Bonusregeling