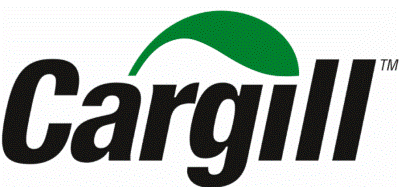 SAP Content Architect GTC - Cargill
Schiphol, NH 1117
SAP Content Architect GTC
-
SCH03453
Want to build a stronger, more sustainable future and cultivate your career? Join Cargill's global team of 160,000 employees who use new technologies, dynamic insights and over 154 years of experience to connect farmers with markets, customers with ingredients, and people and animals with the food they need to thrive.
Possible Job Locations: Schiphol (The Netherlands) or Warsaw (Poland)
Job Purpose and Impact​
The SAP Content Architect will implement SAP Global Trade Services target architecture, identify functional risks and offer solutions to mitigate their impact. You will assess business cases based on constraints of scope, time or other variables. With an eye for business, you will partner with internal stakeholders to execute a strategy that improves regulatory compliance, meets business requirements, and drives efficiencies through standardization and innovation.
You will work under general supervision and independently solve moderately complex issues while referring more complex problems to a higher-level staff.

Key Accountabilities​

Recommend improvement to processes and system design based on trade compliance knowledge, business requirements and expertise.


Integrate SAP Global Trade Services design with TCx (SAP instances) and other applicable interdependent technology assets.


Identify and detail variances from target architecture and review with Global Trade Compliance governance committee to resolve business requirements.


Co-lead SAP Global Trade Services solution assessment and solution confirmation workshops with global IT.


Develop a multifunctional business case for global trade technology to help define business requirements for new initiatives.


Lead project activities including planning, organizing, coordinating and collaborating with resources within the project timeline and scope.

Minimum Qualifications

Bachelor's degree in related field or equivalent work experience


Minimum of four years of related work experience


Recruiter and hiring manager to update the following before posting:


Technical skills, such as: "May require proficiency in Excel, JAVA, regression analysis, etc."


Physical requirements, such as: "May require standing/sitting for long periods of time, lifting up to XX lbs./grams, etc."


Travel requirements, such as: "May require travel up to XX%."


Working conditions, such as: "May require working in extreme temperatures, etc."


Shift requirements, such as: "May require working in (second, third, rotating) shifts." (Remove this section if the position occurs during normal business hours.)  

Preferred Qualifications

Minimum of five years of trade compliance regulatory and operational experience


Experience on SAP implementations


Experience with SAP functional modules including sales and distribution, material management


Experience with SAP (error-correcting code, S/4, Global Trade Services)


Experience working across multiple lines of business and/or within information technology function
Our Offer
In return for your expertise and commitment, we will provide a fast paced stimulating international environment, which will stretch your abilities and channel your talents. We also offer competitive salary and benefits combined with outstanding career development opportunities in one of the largest and most solid private companies in the world.
Interested? Then make sure to send us your CV and cover letter in English today.
Follow us on LinkedIn:https://www.linkedin.com/company/cargill


Functie
Informatietechnologie
Primaire locatie
Netherlands-NH-Schiphol
Andere locaties
Poland-MZ-Warschau