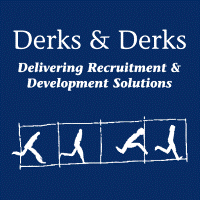 Sales Manager / Key Account Manager - Derks & Derks B.V.
Amsterdam, NH
Offer
interesting sales management position combined with key account management
global organisation with a focus on long term, sustainable solutions based on science
a company with great ambitions and space to develop your team and yourself
responsible for commercial team in The Netherlands
Organisation

Our client is a global organisation focused on probiotic skincare. Founded by a scientist passionate about both the skin microbiome and sustainable living, they aim to create effective and sustainable skincare products based on science. Their mission is to redefine global skincare and shift the world's understanding of and view on skincare. They have a wide range of skincare products and aim to provide long term (sustainable) solutions as opposed to a quick-fix. Currently they are searching a Sales Manager / Key Account Manager for their commercial team in The Netherlands.

Position

As Sales Manager / Key Account Manager you are responsible for the sales and market share development of their wide range of probiotic skincare products in the Netherlands. You are at the start of establishing an independent commercial organization in the Netherlands.

You will build on new relations through different activities and find new collaboration partners and beauty salons to increase the sales. You will ensure a consistent approach towards accounts in line with the company strategy to achieve the commercial goals. In addition, you will lead the current team of 2 sales representatives and offer guidance if needed. You will attend daily sales meetings. You have good communication skills, and understand how to approach different accounts. You understand the sales process, like to build and create leads, and at the same time have the ability to lead a team. You are committed and dedicated to build the brand fast, without compromising on quality. In this job you will report to the General Manager Europe.

Profile
Bachelor's degree or higher (commercial related)
at least 2 years of successful experience as Key Account Manager and in Sales Management position
experience with and examples in strong key account management
demonstrated leadership skills
experience within cosmetics sector required
affinity or experience with beauty salons is a strong preference
ability to translate agreed strategy into an operational action plan with clear timelines
fluent use of Microsoft Office, Excel, PowerPoint and Outlook
representative, committed, proactive, dedicated, commercial, solution-oriented, strong leadership skills
fluent in both Dutch and English
Response
Interested? Please send your resume and motivational letter by e-mail, with reference to WS/20-041-MB, to Jamie van der Heijde : info@derksenderks.nl.
For further information, please call Jamie van der Heijde at number +31 (0)33 472 80 87.
An individual assessment may be part of the selection procedure.
Our client has chosen Derks & Derks B.V. as recruitment agency for this assignment. We request therefore to send any application or other response to Derks & Derks.
Apply directly