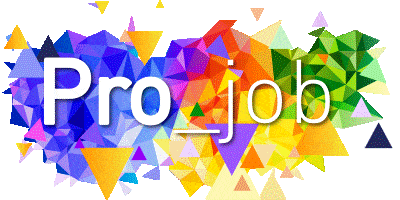 Sales Associate Amsterdam - Projob
AMSTERDAM, NH 1011
Functieomschrijving
Are you commercial and service oriented and do you have a distinct ability to work in teams? Are you fluent in Dutch and English and are you looking for a new challenge in an international company? Keep reading!

For one of our clients, a Japanese LED light manufacturer, we are looking for a Sales Associate to join their Lighting Team. In this function you will be responsible for the day to day interaction with customers in order to provide outstanding customer service and information in response to inquiries about products and services and in particular regarding order to remittance information. The Sales Associate also interacts on daily basis with the headquarters regarding customer order to remittance information and supports Key Account Managers/Sales Manager(s) in communications with customers, particularly when Key Account Managers/Sales Manager are out of office.

Your main activities will be:
Handling the sales process and sales order related activities, such as:
Process purchase orders, place orders and organise release of products;
Data input, maintenance in Exact and an Internal Order System;
Obtain customer credit information, work with accounting to set up accounts and credit terms.

Interface between the Japan office and customer regarding shipment dates, supplier change requests and sample requests:
Manage and coordinate customer forecasts, product inventory and order status;
Assist with customer requests for qualification documentation;
Answer customers non-technical inquires and communicate necessary information to Key Account Manager/Sales Manager.

Provide Internal and External (Sales) Support:
Support Sales Manager and Key Account Manager's activities when they are traveling;
Support business relationship between customer and Key Account Manager/Sales Manager in order to optimise communication and reach mutual goals.

Requirements
Capable of preserving confidential and/or sensitive information;
Ability to pay attention to details and gather comprehensive information on customer needs;
Excellent verbal and written communication skills;
Excellent in Dutch & English is required;
Preferably some other language(s);
Proficient computer skills MS Office;
High energy level, multitasker, good time management skills and knows to prioritize in conjunction with day-to-day activities.

Education/Experience
MBO/Secondary Vocational Level;
Three years technical sales support background desirable;
Preferably experience in international electronic trading business;
Technically minded.

Contact
Please note that we agreed with our clients to only introduce them to candidates who already live in or near Amsterdam. Although we understand that you are willing to relocate or commute, we have agreed with our clients not to accept this as an adequate option.

Are you interested in this position and do you have the required skills and experience? Please send us your English CV with a short letter of motivation. You will receive an answer from us within 5 working days. For more information please check our website www.projob.nl or call us at 020-5738383. We are looking forward to hearing from you!
Locatie/Standplaats
AMSTERDAM
Bedrijfsomschrijving
A Japanese company focused on research, development and manufacturing of semi-conductors. Their groundbreaking achievements have been in the development of LED technology, for which they have gained global notoriety.
Bezoek www.projob.nl voor meer informatie over de vacature Sales Associate Amsterdam of solliciteer online op de vacature Sales Associate Amsterdam.