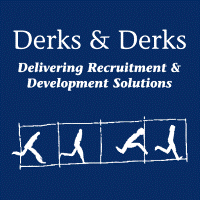 Regulatory Submission Manager - Derks & Derks Detachering
Leiden, ZH
Offer
a diverse job at a global pharmaceutical company
an interesting job because of the international contacts
a temporary contract for 12 months, with the possibility to extend
Organisation
Our client manufactures and markets high-quality drugs in a diversity of fields. The organisation has been undergoing substantial growth and expects to be a global top ten player. In Europe, our client produces, develops and markets products through a network of affiliated companies. The European R&D and manufacturing activities are concentrated in The Netherlands. The European organisation is located in Leiden but has tight lines all around the world. The organisation is looking for a Regulatory Submission Manager.
Position
As a Regulatory Submission Manager you will be responsible for managing the planning, preparation, submission and tracking of correspondence, applications and other structured data to regulatory agencies. You will identify and ensure adherence to relevant submission standards. In addition, you will interact with key personnel within the global Regulatory Affairs organization to resolve procedural and operational complexities. This position also involves execution-focused interactions with regional health authorities and other organizational functions such as Pharmacovigilance, Marketing Operations, Data Science, Supply Chain, Manufacturing and other areas within Medical & Development. You will contribute to cross-functional initiatives (e.g. IT system implementations and process re-engineering projects), and address business problems by identifying resolution options (including the benefits and drawbacks of each possibility). You will also train other staff members on systems and processes, and conduct trainings for new users in RA systems. In this position you will work independently, but also within project teams, committees etc. to attain group goals. You will report to a Senior Manager, Associate Director or Director of Regulatory Operations.
Profile
Bachelor's degree or higher (scientific discipline preferred)
at least 3 years of experience in the pharma industry (of which at least 2 years in, or closely related to, Regulatory Operations)
experience in working in multidisciplinary teams
ability to work independently, prioritize, multi-task and work under pressure with minimal supervision
experience with eCTD, NEES and other technical submission formats
experience with one or more European procedure types, e.g. CP, MRP/DCP
preferably experience with managing IT systems or providing business operational support
experience using document management, submission publishing, registration management, labelling and/or change control systems is preferred
basic understanding of data warehousing, data lakes and reporting/analytics platforms or concepts
Fluent in English, both spoken and written, proficiency in other languages (e.g. Dutch, Japanese, Spanish) is preferred
Response
Interested? Please send your resume and motivational letter by e-mail, with reference to DT/20-061-MB, to Sandra van Putten: info@derksenderks.nl. For further information, please call and discuss the opportunity with Sandra van Putten at number +31 (0)33 472 80 87.
Our client has chosen Derks & Derks Secondment & Interim as recruitment agency for this assignment. We request therefore to send any application or other response to Derks & Derks.
Is this not the job you are looking for? Please visit www.derksenderks.nl/nl/nieuwe-baan/vacatures for other challenging positions in pharma, food and medical.