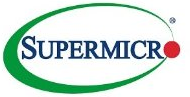 Regional Sales Manager - Super Micro Computer B.V.
Den Bosch, NB 5215
Supermicro's sales team is looking for a dedicated Regional Sales Manager for Desktop Gaming and workstation product promotion to grow volume, maintain customers, perform marketing and even activities, create and close deals. The position is based in our EMEA headquarter at 's-Hertogenbosch, The Netherlands.
Essential Duties and Responsibilities:
Team up with Sales Account Manager to sync up with existing customers and potential customers, to develop business opportunities and promo workstation and desktop products.

Perform all the sales activities including sales call, quotation and prices negotiation, further more to close deals for Workstation and desktop products.

Weekly update to sales team leaders and account managers for WS & DT sales activities, and proper sales forecast information.

Support WS&DT marketing activities and promotion program.

Maintain existing WS&DT customers, identify potential customer and develop new customers.
Qualifications:
10+ years Desktop Gaming and Workstation Sales or Business Development related experience.

Proficient presentation and communication skill.

Self-motivated, results driven with proved track record to meet company assigned goal.

Well multi-tasking management by priority setting.

Fast learner in a fast paced environment.

Currently lives in Netherlands with a valid residence permit.
About Super Micro Computer, Inc.
Supermicro® (NASDAQ: SMCI), the leading innovator in high-performance, high-efficiency server technology, is a premier provider of advanced server Building Block Solutions® for Data Center, Cloud Computing, Enterprise IT, Hadoop/Big Data, HPC and Embedded Systems worldwide. Supermicro is committed to protecting the environment through its "We Keep IT Green®" initiative and provides customers with the most energy-efficient, environmentally-friendly solutions available on the market.

Interested?
Please submit your resume and cover letter in English.