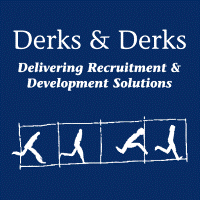 RA Specialist - Derks & Derks B.V.
Boxmeer, NB
Offer
a challenging job within a large pharmaceutical company
a temporary assignment till at least June 2021
contract of Derks & Derks Secondment & Interim
Organisation
Our client is a world leader in the healthcare industry. Through their medicines, vaccines, biological therapies, and support services they offer health solutions for people and animals in more than 140 countries. They also demonstrate their commitment to an increasing access to healthcare through far-reaching programs that donate and deliver their products to the people who need them. The organisation has three main locations with approximately 4,500 employees. This position is located in Boxmeer. The location has approximately 45 employees who are responsible for marketing, sales, distribution and support of the products.
Position
As a RA Specialist you are responsible to review and identify documents to determine the appropriate classifications of Biologics R&D, Clinical, CMC, Drug Discovery, Preclinical, Regulatory, Statistics, etc. You will identify the attributes from the documents and put the corresponding metadata into the system used by our client. This system is Alexx, which is an Animal Health Global GxP Document Management System used to store Regulatory relevant documents across R&D. This system is running within the Veeva Vault Platform (A cloud-based software). You will also request new study numbers, new products, new project codes, or new CRO Names using the Alexx Portal, when necessary. Besides this you will contact personnel from the appropriate business unit to obtain information to correctly identify documents, as needed. To accomplish this you will work in close collaboration with stakeholders within R&D. You will also be responsible to review documents and metadata for clarity and completeness prior to sending for approval and assist in execution of UATs (User Acceptance Testing) for Alexx updates, if needed. This will satisfy the requirements according to EPA, FDA GxP, OECD GLP, USDA, and VICH regulations and guidelines to ensure document integrity of our client.
As a RA Specialist you will also be responsible for the migration and reclassification of documents both paper and electronic originals (protocols, reports, raw data, literature articles, biologics, cmc documents, batch release documents, detailed and critical summaries, sponsor reports, etc.). Migration of documents can include: external regulatory related documents from SharePoint sites, network shares (i.e. shared drives), and electronic media. Besides this you will upload (scan if needed) and classify documents to be made viewable in Alexx and reclassify already existing metadata on documents in Alexx from temporary storage to the production environment.
Profile
Bachelor's degree (or equivalent work experience) with 7 years' experience in a related field and/or industry
knowledge of scientific R&D documents within the Animal Health or Life Science industry is required
knowledge and understanding of EPA, FDA GxP, FDA CFR 21 Part 11OECD GLP, USDA, and VICH regulations and guidelines is required
knowledge of submission related documentation is a plus
must have prior experience with reading and comprehension of Biologics, Clinical and/or Preclinical study related documentation
must have strong communication, organization and writing skills with the ability to multi-task
demonstrated ability to work independently and as part of a team with strong attention to detail and accuracy
ability to apply strategic and analytical thinking to a project
demonstrated ability to focus and drive consistency in a fast-paced environment
expertise in Document Management Systems (Veeva Vault) and/or repositories like SharePoint is preferred
expertise in Office related software (Microsoft Excel, Microsoft Word, Acrobat, etc.)
Response
Interested? Please send your resume and motivational letter by e-mail, with reference to DT/20-055-MB, to Djamila Hagemans: info@derksenderks.nl.
For further information, please call Djamila Hagemans at number +31 (0)33 472 80 87.
An individual assessment may be part of the selection procedure.
Our client has chosen Derks & Derks Secondment & Interim as recruitment agency for this assignment. We request therefore to send any application or other response to Derks & Derks.
If this is not quite the position you are seeking, please check http://www.derksenderks.nl/vacatures for other interesting jobs!
farma – pharmaceutical – farmacie – pharmacy – steriel – verpakkingen – productie – sterile – GMP – QA – Kwaliteit – Quality – Microbiologie – Production – Compliance – Farmaceutische – procestechnologie – chemie – richtlijnen – tijdslijnen – regulatory – wet en regelgeving – capa – correctieve – preventieve acties – pharmaceutical specialist – Subject matter Expert – continuous improvement – verbeteringen – technische – operartions – biotech – injectie – medical device – vriesdroog – manufacturing – division – geneesmiddelen – drug – logistiek – parenterale – productiefaciliteit – cleanrooms - aseptische