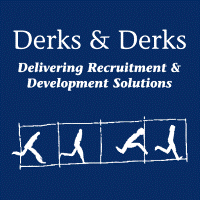 Quality Manager EMEA - Derks & Derks B.V.
Venray, LI
Offer
participation in interesting and challenging projects in global structures
excellent working conditions
Organisation
Our client is a global leader in meal replacements, nutritional supplements and skin care products. They operate in more than 90 countries with over 8,000 employees around the world. Their core philosophy includes providing access to personalized nutrition to millions of people around the globe. Quality control throughout the manufacturing process ensures every product meets our clients demanding standards.
In the Netherlands our client has 2 locations. The headquarter is located in Utrecht and the distribution center and Quality department are located in Venray. The Quality department assures, throughout the distribution process, that all sold products comply to the regulatory requirements and to the high quality standards our client offers. This position is located in Venray.
Position
As a Quality Manager EMEA you are responsible to manage the Quality team, of currently 12 persons, in an effective and efficient way to ensure that all products distributed to the market meet the required standards as well as regulatory requirements. You will emphasize on efficiency and efficacy, optimizing utilization of resources and attaining the expected service levels of stakeholders. Besides this, you will ensure that effective and reliable processes are in place to guarantee the quality of the products on release and to act on complaints and non-conformities. In this role you will work intensively with contract manufacturers to introduce the standards and expectations and improve the quality of their standards. Such to be supported by periodic quality audits, performance reviews and product quality reviews. As a Quality Manager EMEA you will lead the Quality team by intensifying interdepartmental alignment, cooperation and communication and ensuring a pro-active attitude within the team. Besides this you will maintain an accurate and efficient set of guidelines, procedures and work instructions to support and ensure adequate and reliable execution of processes; translate business requirements and corporate and regulatory requirements in processes and procedures. You will report to the Director Quality EMEA.
Profile
minimum Bachelor degree in Food Sciences, Biology, Chemistry or Pharmaceutical Sciences
minimum 5 years of experience in Quality Assurance, preferably in food, pharmaceuticals, medical devices or similar
minimum 5 years of experience in a managing position
strong knowledge of quality management systems and principles as well as of quality standards for food and dietary supplements
experience in managing and conducting vendor audit programs
persuasive attitude and effective communicative skills
flexible, pragmatic approach and problem-solving attitude
ability to work and liaise with various organizational levels and with sensitivity to cultural diversity
fluent in the Dutch & English language (both verbal and in writing)
Response
Interested? Please send your resume and motivational letter by e-mail, with reference to WL/19-052-MB, to Djamila Hagemans : info@derksenderks.nl.
For further information, please call Djamila Hagemans at number +31 (0)33 472 80 87.
An individual assessment may be part of the selection procedure.
Our Client has chosen Derks & Derks B.V. as recruitment agency for this assignment. We request therefore to send any application or other response to Derks & Derks.
Apply directly