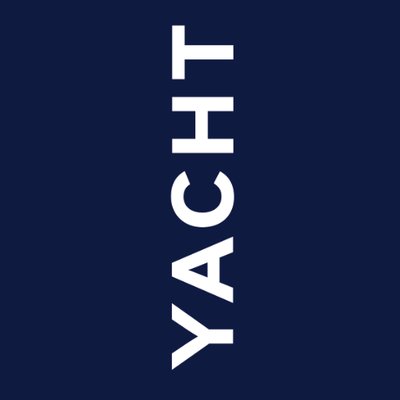 QMS Manager - Yacht International
Eindhoven, NB 5612
QMS Manager- Philips ( Europe, Netherlands )

As a QMS Manager, you will be responsible for the Quality System Business Process and will ensure process compliance with regulations

Job description
As a QMS Manager at Philips, you will be part of the End 2 End program of the Quality Assurance team. Quality Assurance is an integral aspect of the global healthcare business, including device design, development, manufacture, distribution, worldwide device marketing, sales, service, and post-market surveillance. The Quality System BusinessPRocess Expert supports the development, deployment, and maintenance of the Quality Management System within Philips Healthcare, ensuring Philips cross-sector Harmonize.

This position is intimately involved in the process of ensuring Quality System Regulations are embedded within business processes and supports the harmonization of identified key processes by which the company and its sectors operate.

You will ensure process compliance to regulations, and that optimization and efficiency are built into the Business Management and Quality Management System processes across all sectors and groups in partnership with the other business functions.

Your main responsibilities are:

Validation Business Process Expert, acting in support of the Philips Healthcare Quality Assurance team and Q& R Business Process Owner, across the Philips Q & R network for the E2E program.
Provide guidance, review, and approval of validation deliverables including but not limited to tool Classification, Risk analysis, Part 11 assessment, Validation Plan, User Requirements Specification, Validation Summary Report, etc.
Report on status to E2E Q & R and Project management.
Ensure that software applications and related infrastructures are validated for their intended use by a controlled and documented process in compliance with PMS, prior to issuance.
Participate directly as the Philips Healthcare Quality Management System Business Process Expert in the validation of applications, in Philips Integrated Landscape. Ensuring compliance, efficiency and effectiveness of the processes within the Philips Healthcare sector, cross sectors, and at Philips corporate.
Support cross-Philips setup and deployment of the Quality Management Systems along business model lines as identified by End-to-End teams.
Must-Have
Bachelor's degree or equivalent preferably in a technical or engineering or/and IT related field(s);
Minimum of 3-5 years of experience working in Quality Assurance / Quality;
Engineering / Quality Systems supporting multiple functional disciplines within a global medical (device/Pharma) industry;
This position requires extensive knowledge of FDA QSR's, ISO 13485, JPAL, China GMP's and other worldwide Quality System Regulations;
Knowledge of 21 CFR Part 210, 211;
Experience in working directly with FDA/MHRA/ TGA/ ANVISA/other regulatory inspections;
Nice-to-have
Auditing experience, either in supporting or doing audits;
Awareness of Lean methodologies, standardization and regulatory compliance;
An ability to successfully communicate and educate Quality Management System regulations, policies, and strategies to teams at all levels of the organization;
A comprehensive understanding of the diverse worldwide medical device quality regulations, including areas of device design, development, manufacture, distribution, worldwide device marketing, sales, service, and post-market surveillance;
This is in for you:
A salary of €4.600 - €5.250 per month for 40 hours a week, it's depending on education and work experience;
A contract for a year at YACHT, where you have immediate access to the greatest network in the Netherlands;
A personal development plan to make you a real professional within the world of Engineering;
On your salary, you get an 8% holiday amount and you get 25 vacation days;
After this project assignment, we can discuss other options within the High Tech Campus, for example, Philips, ASML, TNO, NXP, VDL and many more;
Company Details
Philips is one of the largest electronics companies in the world, currently focused in the area of healthcare. It strives to make the world healthier and more sustainable through innovation, The The company's goal is to improve the lives of 3 billion people every year by 2025. They aim to provide the best possible workplace for people who share their passion.

Philips is a diversified technology company and a market leader in the fields of cardiac care, acute care home healthcare, energy-efficient lighting solutions and new lighting applications, as well as shaving, grooming and oral care products.

Interested to work through YACHT at Philips? YACHT is a specialist to arrange the move to the Netherlands. Look at the video below by clicking on the link to know more about Eindhoven.

Link for expats: https://www.youtube.com/watch?v=9CZEZ5nNOhY