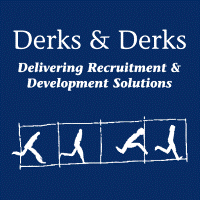 QC Technician - Derks & Derks B.V.
Oss, NB
QC Technician
A challenging position at a biopharmaceutical company
(Noord-Brabant, The Netherlands)
Offer
a challenging

and

fast-growing

organisation

family culture

where everyone

makes

a

collaborative

impression

a

role where you need your

knowledge

to

strengthen

the growth

g

reat abilities for personal grow

g

ood salary package
Organisation
The organisationis a (bio)pharmaceutical company based in Noord-Brabant. They are currently facing the next stage of the clinical phase because of which they need to expand their team with another expert. Therefore the organisation is looking forward to get in touch with a flexible and collaborativeQC Technician.
Position
In the position of QC Technician you will be responsible for a broad range of duties. You will be responsible to ensure that all relevant samples are tested in a timely manner to support batch release, stability studies and clinical studies. You will perform qualification and validation of analytical methods and equipment. You work in close collaboration with QA-, Production-, RA- department and Qualified Person to perform tests on QC-samples. It is also your responsibility to ensure qualification and maintenance of analytical equipment as well as qualification and validation of analytical methods. Keeping in touch with contract laboratories regarding testing of samples is also assigned to you, as well as creating analytical method validation protocols, reports and related test protocols. You will set up and coordinate stability studies and create stability protocols and reports. Moreover you perform trend analysis on analytical results and you will lead Management of reference standard and control samples. You initiate analytical method deviations and change controls and maintain QC-related procedures. Last but not least performing environmental monitoring of the clean roomalso is included in the responsibilities.
Profile
a

t least a

B

achelor's

degree

a minimum of two

years of experience within GMP environment

at least two

years of experience in flow cytometry analytical testing

i

ndependent and able to work in small teams

g

ood writing skills in English
Response
Interested? Please send your resume and motivational letter by e-mail, with reference to WL/20-065-MB, to Sandra van Putten: info@derksenderks.nl.For further information, please call Sandra van Putten at number +31 (0)33 472 80 87.
An individual assessment may be part of the selection procedure.
Our client has chosen Derks & Derks B.V. as recruitment agency for this assignment. We request therefore to send any application or other response to Derks & Derks.