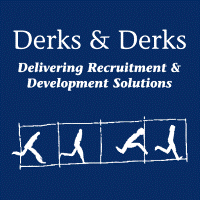 QA Technology Manager - Derks & Derks B.V.
Leiden, ZH
QA Technology Manager
Temporary position to support the Quality Assurance team in which you also develop effective international relationships
(Leiden, The Netherlands)
Offer
Diverse job in the pharmaceutical company.
Interesting because of the specialist work in regulatory.
Contract for at least 6 months;
Temporary contract at Derks & Derks Detachering.
Organisation
Our client manufactures and markets high-quality drugs in a diversity of fields. The organisation has been undergoing substantial growth and expects to be a global top ten player. In Europe, our client produces, develops and markets products through a network of affiliated companies. The European R&D and manufacturing activities are concentrated in The Netherlands. The European organisation is located in Leiden but has a tight line all around the world. For the Quality department they look for support. Therefore they would like to meet a committed Regulatory Affairs Manager for a enthusiastic team.
Position
As a QA Manager you support the Senior Managers and Directors in the operation and continuous improvement of GMP and GDP Quality Systems internally at the organization and at Contract Manufacturers. You'll provide the data collection and trend reports from such systems to identify areas of focus and attention. Also you'll review and approve GMP documentation related to the manufacturing and testing of clinical trial materials. You assist in management of QT document management system and proactively initiate SOP update activity where required from periodic SOP cycle reviews. You assure the completeness of the Product Specification File and the Study File to facilitate certification of clinical trial materials by the Qualified Person.
As QA Manager you participate and contribute to QT and QA regional/global meetings and conferences and resulting actions, you assist in developing training materials and delivering training to QT colleagues and stakeholders and prepare metric data related to QT to support management review process. You assist in planning, conducting and reporting of GxP audits. You also maintain a working knowledge of latest regional and global GMP regulations pertinent to clinical trials. Where requested, participate in global/regional projects related to global/regional QA activity.
Profile
At least a master degree in a relevant field such as life sciences or equivalent by experience.
Around 3 years of experience in a similar quality position within the pharmaceutical industry;
Understanding of the European Regulatory environment;
Good organizational, coordination, diplomatic, negotiation, presentation and communication skills;
Fluency in written and spoken English;
Willingness to travel;
Response
Interested? Please send your resume and motivational letter by e-mail, with reference to DT/19-182-MB, to Sandra van Putten: info@derksenderks.nl. For further information, please call and discuss the opportunity with Sandra van Putten at number +31 (0)33 472 80 87.
Our client has chosen Derks & Derks B.V. as recruitment agency for this assignment. We request therefore to send any application or other response to Derks & Derks.
Is this not the job you are looking for? Please visit www.derksenderks.nl/nl/nieuwe-baan/vacatures for other challenging positions in pharma, food and medical.