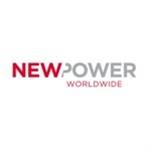 PURCHASING REPRESENTATIVE EMEA - NewPower Worldwide B.V.
Heemstede, NH 2106
PURCHASING REPRESENTATIVE
About the Position:
The Purchasing representative is responsible for sourcing and filling customer requirements, negotiating transactions and identifying new vendors.
The Ideal candidate will have an outgoing personality, a tenacious work ethic who is not afraid to make calls or mistakes.
Job Responsibilities:
Source product from new and existing suppliers and identify business opportunities
Find decision makers and explain the values of our business
Ability to work in a team environment and take direction from peers
Achieve monthly targets
Requirements:
Ability to work in a team environment

Sales/purchasing experience

 

A self-starter with a strong skill set who isn't afraid to pick up the phone and make calls

Demonstrate a high degree of diligence and accountability, with evidence of personal results

Strong ability to persuade and influence others with a proficiency in problem solving

Effective written and verbal communications skill

Computer literacy, including Microsoft Excel and Word

Some travel required
We offer:
Full time employment (40Hours), competitive wages, strong commission plan...

We offer a professional and fun work environment

the opportunity to earn unlimited commission and excellent benefit programs and of course a chance to be part of a great TEAM
About us:
NewPower Worldwide is a Global leading independent distributor of electronic components headquartered in Nashua USA and with offices in Asia and the EMEA. The Job opening is for our office in Heemstede (the Netherlands). We provide solutions to the electronic manufacturing industry. We are rapidly growing and need more people to help us grow market share. www.newpowerww.com
Contact Us
Are you interested or do you like more information, contact us.
MartijnFonkert - General Manager EMEA
mfonkert@newpowerww.com
Office +31 85 744 05 36