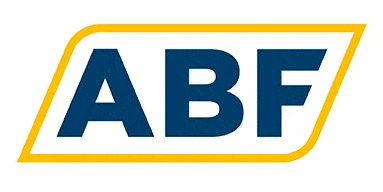 Purchase Account Manager Germany/ Inkoop Account Manager Duitsland - ABF Bearings
Roosendaal, NB 4706
Purchase Account Manager Germany/ Inkoop Account Manager Duitsland
Roosendaal

You are both hunter and gatherer. You keep a close eye on your network and you are always on the lookout for opportunities. The role of "Purchase Account Manager Germany" fits you like a glove, you are able to find and convince potential clients and you are a star negotiator. Does this tickle your imagination? Continue reading!

What will be your mission?
As Purchase Account Manager Germany, it is your responsibility to create and maintain a network in the DACH-region. You are a true networker and have a natural knack for sniffing out the next big deal. You know exactly how to use your creativity and persuasion to extend your network and buy the best technical products, creating a natural win-win situation for ABF and our suppliers. Next, you establish a long-term partnership with your suppliers to create new purchasing opportunities by always striving for maximum client satisfaction. Your excellent negotiation skills help you in making the best deals possible and you get a kick out of every success. Together with one other colleague you form a team, responsible for the DACH-region. As a team, you make sure you maintain and grow the business day by day.

What will you do in your first year at ABF?
Acquisition.
Visit suppliers.
Conclude deals, as many and as big as possible.
Co-create a marketing approach.
Organise transports together with the Logistics Manager to get your goods to our warehouses in Roosendaal.
Help optimise the purchasing process within ABF.
What skills do you bring to the table?
Fluent German language skills.
Knowledge of the culture of your region.
English proficiency due to the international character of our organisation.
Commercial (trading) experience within a technical company.
Proactive commercial attitude.
Strong communicative negotiation skills.

What is in it for you?
Salary - Your salary consists of a fixed gross salary and a flexible salary based on commission, 28 vacation days, 8.5% holiday allowance, travel allowance, staff discount on numerous technical products.
Lunch- At ABF, we enjoy a varied lunch at the cafeteria, so the content of your lunchbox isn't your first worry of the day!
Responsibility- You arrange your business as you see fit. You are challenged to do this as efficiently and pragmatically as possible in order to achieve your desired result.
Development- With an eye for your development, there is a study budget available. We want to get the best out of you, and we want you to get the best out of ABF.

What else to expect
Trust.
We are a stable organisation that has been evolving on every level in recent years and has not yet seized to do so. With your knowledge and expertise, you contribute to our further growth. You also get a lot of impact in your job. You want to contribute to the organisation to grow and improve, and we want you to use your specialism to tell us how.

Work happiness.
When you are happy as an employee, we create a good atmosphere in which we get things done and start every day with pleasure. We do not just do it for sales and profits. Together we want to make the organisation a little better every day.

Personal approach.
An international company with colleagues of different nationalities. Informal and with hospitality you can expect in a family company. "Welcome and great that you are here!". The door is always open, so just walk in for a question or a chat.

Entrepreneurial mindset.
At ABF, the commercial spirit is a key value. With more than 70 professionals we aim to continue our growth and keep changing our organisation in a positive way. It's for a reason that we surprise each other every year with improvements and reached goals. "A lot has changed during the last year" is something we hear regularly. "Nice, goal reached" we think. "And now, move on'.

Curiosity piqued?
Reeling with excitement to meet your future colleagues? We would like to receive a clear motivation in form of a cover letter and your resumé via our application form. You can expect a response from us within two days.

By submitting your application, you agree to our ''Privacy statement'.'

Agency calls are not appreciated.