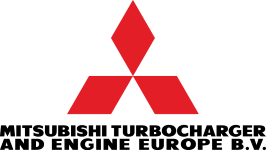 Project Quality Engineer - Mitsubishi Turbocharger and Engine Europe B.V.
Almere, FL 1332
Are you our new Project Quality Engineer? Do you have an eye for detail, a passion for the automotive industry and do you want to develop yourself by ensuring internal quality of our projects? Then we have a great opportunity for you!
Function
At Mitsubishi we like to move the world forward. Every day our team takes a new challenge to ensure that our products quality is first time right and that our customers are highly satisfied about their product performance. As part of our team, you will join us on this journey and contribute directly to our success.
What you will do
As a Project Quality Engineer you will be assigned as a Core Team member to one (or several) of our internal project teams which are responsible for the development and validation of our product in order to acquire new projects. Besides this, the project teams are working together to prepare these products for series production and to guide the product during actual mass-production.
The Project Quality Engineer ensures that the automotive standards and customer requirements are fully met and that the organization learns how to improve our products and processes in order to achieve the highest quality level. You will be in a cross functional position in the middle of the organization where both internal and external customer contact are important. Besides this, you will also:
Approve / validate both internal and supplier manufacturing processes during all the phases of a turbo production
Monitor that the Quality milestones and criteria within the project are kept
Leading/monitoring customer and/or supplier non-conformity follow-up (8D reports)
Participating in APQP meetings and reporting APQP status of all suppliers to project team
Facilitate/support customer and/or supplier non-conformity follow-up
Approve and validate customer/supplier 8D reports follow-up
Follow up on corrective and preventive actions related to the product
Monitor KPI's (customer and/or supplier quality performance) and report towards higher management within the organization
Perform internal and external audits on projects and development phase (Process audit, Process Sign Off)
Following up customer and/or supplier audits action plans
Perform cleanliness audits and internal system audits
Create, update and implement quality procedures / instructions
Requirements
You have at least a bachelor degree in a technical related field, preferably automotive or mechanical engineering
At least 5 years of experience in the automotive industry, with minimum 3 years in Quality
Experience with IATF 16949 / ISO 9001 is necessary
Experience as auditor (VDA, AIAG)
Knowledge of quality tools and methods (e.g., 8D, 5-why, Ishikawa)
Knowledge APQP/PPAP procedures and techniques
Leadership, Flexibility, Analytical skills and Customer & Service oriented are your core competences
You are a Self-starter who takes initiative
Travelling regularly to customers and suppliers is required
Fluent English written and spoken. Dutch and German are a big plus
Offer
Working at Mitsubishi Turbocharger and Engine Europe offers many rewards. From seeing your concepts developed into actual turbo's, to knowing that the finest car brands are equipped with the product you have worked on. Volkswagen, BMW and Renault are just few of many well-known names.
But there's more! You can also expect:
Pension plan
Travel allowance
Excellent benefits, including 27 days of leave + 5 collective days off
Collective health insurance
MTEE is member of the Collective Agreements (CAO) Metalektro
MTEE is involved in every facet of the turbo development. And we are just as committed to your development. As it is important to us that you can follow your ambitions, we provide various opportunities for advancement and/or expanding your knowledge.
Organization
Mitsubishi Turbocharger and Engine Europe (MTEE) is a global player in the field of turbochargers for the automotive industry. Did you know that we have a 20% market share in Europe? That means that 1 out of 5 cars in Europe are fitted with a turbo that was made in Almere. For automotive to be able to contribute to global climate objectives, downsizing (a smaller engine with greater power, possibly hybrid) is necessary. Using a turbocharger is the best way to make this technically possible.
As our parent company is located in Japan, we work in close collaboration with a culture known for its hospitality. And this shows in everything. From our production line in Almere, we deliver directly to our OEMs all over the world. All of our 800 employees make this possible. Proud and dedicated, that's what we are.
Information
If you would like to know more about this position, please contact Lilian Latul, Corporate Recruiter, at 06-42 61 06 21 or recruitment@mtee.eu
Application
Have we sparked your interest? Then apply today by clicking the apply button.