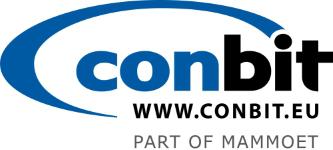 Project Coordinator - Conbit BV
Eindhoven, NB 5626
Job description
As Project Coordinator you are the spider in the web to guarantee all our staff and equipment is at the right time at the right location.
All related items such as scheduling, travel plans, VISA, tickets, hotels and shipments need to be coordinated intensively in line with our slogan: The Power of Preparation.
In your role as Project Coordinator you take care of the planning and travel coordination of the crew to all the execution sites worldwide in coordination with the Project Department and the client. You take care and coordinate the logistic of the equipment to the projects and report and administrate related items.
Key Result Areas
Scheduling and communication related to the construction crew
Coordination of the logistics of the equipment
Making and executing travel plans
Point of contact for the construction crew
Assisting with administrative tasks
Key Skills
Communication skills
Work independently and in team
Able to multitask
Representative
Attention to details

Education & Experience
Higher vocational education (HBO)
3+ years in a relevant working environment

Qualifications /Knowledge
Excellent oral and written English skills
Excellent oral and written Dutch skills
Advanced experience with Microsoft Office Software (Excel, Word)

About our company
For more than 20 years, Conbit has been serving industries in the fields of onshore and offshore oil and gas, offshore wind, decommissioning and petrochemicals.
We are specialised in special lifting, and our business focus is on lifting projects, lifting equipment, towers and stacks, and integrated projects. We utilise our experience, knowledge and creative thinking to come up with the best solutions that not only meet customer demands but also conform to applicable codes and safety standards.
We aim to maintain long-term business relationships, and we therefore put great effort into close cooperation with our clients.
Conbit consists of 50 employees and is part of Mammoet, which employs approximately 6,000 employees in more than 40 locations all over the world.